Eye creams are often touted as magical little potions that can make your under-eye skin look radiant and youthful. For some of the best eye creams on the market, the claim isn't far from the truth. Eye creams contain skin-loving ingredients that target the delicate skin around your eyes to reduce the appearance of redness, puffiness, dark circles, and wrinkles. For men and women wanting to restore the skin on their face to its younger appearance, an eye cream might be just what you need to do the trick.
We reviewed dozens of popular eye creams to sort the best from the rest. When choosing the top eye creams, we looked at features like texture, ingredients, moisturizing capabilities, and real customer reviews to determine which eye creams really stand out as winners.
In the end, Organixx Renew Eye Cream became our top pick for the best eye cream. This small jar of clean ingredients that enhance and youthify your skin is also vegan-friendly and cruelty-free, making it an excellent choice for eco-conscious people who want to feel good about what they're putting on their skin.
[toc]
The 5 Top-Rated Eye Creams
*Ratings are current at the time of publication and can change
Best Eye Cream Overall: Organixx Renew Eye Cream
A few uses of Organixx Renew Eye Cream will tell you all you need to know about why we chose this cream as our top pick. In addition to its smooth texture that makes it pleasant to put on your face, it also smells delightfully fresh and starts working quickly. Many customers see results within a few days, with more significant results happening a few weeks after consistent daily usage.
And if you're into natural health and beauty products with organic ingredients, then this eye cream is sure to please. It's packed with natural stuff that won't harm your face rather than chemical ingredients, preservatives, dyes, and fragrances. You'll get the benefits of organic manuka honey, witch hazel, apricot kernel oil, beeswax, and other ingredients that are filled with anti-aging properties and skin-boosting vitamins.
One feature customers love most about this cream is how fast you can begin seeing subtle results in the skin around your eyes. Your skin should begin feeling firmer and looking more radiant, helping you achieve that refreshed, awake look even if you didn't get a full night of rest. Use the code Save10 to get 10% off your order of Organixx Renew Eye Cream!
Organixx Renew Eye Cream Key Features:
Includes organic oils like avocado and olive oil
Doesn't contain preservatives
One-year warranty
Soothing texture
Light, pleasant fragrance
Best Nighttime Eye Cream: Olay Regenerist Night Recovery Cream
A nighttime eye cream can come in handy when you want some extra skin-boosting effects overnight or don't like wearing eye cream during the day under your makeup. Clean your face thoroughly and apply Olay Regenerist Night Recovery Cream to it as part of your regular nighttime routine to start seeing the effects of this incredible eye cream when you wake up in the morning.
The magic element of this cream is its advanced Amino-Peptide Complex that works its way deep into your skin as you sleep and stimulates collagen production that your skin needs to feel and look hydrated and healthy. Simply dab a little Olay Regenerist Night Recovery Cream under and around your eyes to allow it to improve the natural elasticity of your skin to prevent sagginess and undereye circles.
This cream doesn't have any added dyes or fragrances, making it a good option for people with skin sensitivities who don't want all the unnecessary extras. In fact, several customers mention that they experience no sensitivities to this product as they do with similar options on the market.
Olay Regenerist Night Recovery Cream Key Features:
Anti-aging Vitamins B and E
Moisturization lasts all night
Smooths skin wrinkles and fine lines
Deep skin penetration
Non-greasy formula
Best Budget Eye Cream: Neutrogena Hydro Boost Hydrating Eye Cream
Neutrogena Hydro Boost Hydrating Eye Cream is a gel-like cream that's a budget-friendly alternative to more expensive eye creams on the market. This little squeeze bottle still works its magic on the skin near your eyes, though, utilizing its quick-absorbing formula filled with hydrating and skin-enhancing ingredients. Better yet, it leaves out all the stuff you don't want, such as alcohol, fragrance, oils, and dyes that can irritate your skin.
This container is a bit smaller than others, which somewhat contributes to its price difference, but the good news is that a small application of this cream can last all day and go a long way. You typically just need a few dabs of the gel on your target areas to start seeing and feeling its positive effects.
Neutrogena Hydro Boost Hydrating Eye Cream Key Features:
Non-comedogenic
Can wear under makeup
Hydrating formula
Dermatologist-recommended
Includes hyaluronic acid
Best Eye Cream Kit: Organixx Radiant Skin Deluxe Kit
If you don't mind paying a little more for a full kit of skincare products that target the skin on your eyes and face, you can try the Organixx Radiant Skin Deluxe Kit. This kit includes not only the Organixx Renew Eye Cream but also a Vitamin C serum and skin-loving Collagens. Use the serum to further target fine lines and wrinkles and bring more radiance to your facial skin and the collagens to plump up dull, thin skin around your eyes and on your face, leading to healthier, younger-looking skin.
Customers love that this kit cuts out some of the other skincare products they previously used daily. With just these three products, you can target your delicate eye skin as well as the rest of the skin on your face and neck to keep everything looking smoother, brighter, and healthier. If you use the code Save10, you can score 10% off your purchase of this kit.
Organixx Radiant Skin Deluxe Kit Key Features:
Brightens your facial skin
Organic ingredients
One-year warranty
Deep hydration
Full daily skincare routine
Best Anti-Aging Eye Cream: Leven Rose Coffee Eye Lift Cream
Leven Rose Coffee Eye Lift Cream harnesses the power of caffeine, which doesn't just perk up your mood in your morning cup of coffee, but it also perks up your skin. When used in this eye cream, caffeine works as a natural stimulant for your skin to ramp up collagen production and fill in the areas that are looking a little dull or lifeless.
In addition to caffeine, you'll find plenty of other ingredients with anti-aging benefits for your skin, like antioxidants, Vitamin E, apple extract, Vitamin A, and cucumber extract. These ingredients work together to fill in fine lines and wrinkles, soothe and hydrate the skin, and lead to an overall more youthful and healthy look.
Leven Rose Coffee Eye Lift Cream Key Features:
Reverses UV damage
Stimulates collagen production
Includes antioxidants
Pharmaceutical grade formula
Money-back guarantee
Who Should Buy Eye Cream
There might be several reasons for someone to want to use eye cream, but one of the most common reasons is to reduce the effects of aging on the delicate skin around the eyes. Women, in particular, use eye creams to minimize wrinkles, redness, puffiness, and dark circles that can come with aging to keep the skin looking tighter, toned, and healthy.
You might also want to try eye cream to prevent these issues from occurring if you often suffer from a lack of sleep, are out in the sun for several hours a day, work on a computer for most of the day, or don't get enough water in your diet. These problems can affect the look of the skin surrounding your eyes, and an eye cream may help to prevent or minimize their negative effects.
Important Features to Consider
Eye cream should have a few important features. Here's what to consider when selecting an eye cream to remove puffiness, bags, and redness, and keep your eyes looking healthy and youthful:
Retinol. Retinol is a vitamin whose primary purpose is to stimulate collagen production, which is beneficial for skin care. Collagen helps plump up the skin naturally under your eyes, making it not look so thin and fragile.
Peptides. Peptides also stimulate your body's natural collagen production while also firming the skin and enhancing its natural elasticity, leading to a tighter appearance under your eyes rather than puffiness or sagginess.
Hyaluronic acid. Hyaluronic acid is a key ingredient in many skin care products because it helps plump, tone, and hydrate the skin. In the case of eye creams, hyaluronic acid can give a boost to the saggy, thin skin around and under the eyes and reduce the appearance of fine lines and wrinkles.
Soothing ingredients. Eye creams shouldn't be harsh on your delicate skin, so it's important to find products that aren't loaded with harsh chemicals. Be sure to look closely at ones labeled as "natural," as they don't always contain all-natural ingredients.
Texture. Some products labeled as eye cream are actually gels or serums. That's not necessarily a bad thing, but if you're looking specifically for a creamy texture, you'll want to make sure the product holds up to your expectations. Creams can be beneficial for soothing your skin, almost like applying lotion to your eye area.
Fragrance. A slight added fragrance in eye cream can be pleasing to your senses, but it's not a necessity. You might want to avoid an eye cream with added fragrances or dyes, which are often unnecessary ingredients in this type of product and may prove harmful to sensitive skin.
Price. Like many common skin products, eye creams are offered in a range of prices, from under $10 to upwards of $100 or more for boutique products. A higher pricetag or luxury brand name doesn't always make a product better. If a product is higher than your budget, it's likely that you can find a comparable one for less money.
Frequently Asked Questions
What is eye cream and how does it work?
Eye cream is similar to a facial lotion, but it's specifically designed to minimize common issues people face with the delicate skin near their eyes. The eye cream contains several skin-boosting ingredients that can target everything from redness around the eyes to the fine lines and wrinkles that show up underneath and in the corners of our eyes as we age. Vitamins, minerals, and antioxidants work together in most eye creams to firm the skin and make it appear healthier and younger.
Can eye creams reduce wrinkles?
Although no eye cream will be able to rid your eye skin from wrinkles, some are effective at minimizing the appearance of wrinkles near the eye. To reduce the appearance of fine lines and wrinkles, you can look for an eye cream with ingredients like peptides, retinol, ceramides, and hyaluronic acid, all of which can plump and firm the skin.
What is the best treatment for under eye wrinkles?
There are several products on the market like an eye cream that can reduce the appearance of under-eye wrinkles, but none of them can make them disappear completely. Aging is natural, and wrinkles come with the territory. However, there are some medical procedures that you can discuss with your doctor to help further minimize wrinkles near your eyes. You may be able to still use your favorite eye cream to prevent more wrinkles in the future.
What is the best eye cream for mature skin?
Common issues people want to address with their maturing skin is aging and wrinkles, which are problems that most eye creams already target. If these are your top priorities to address with an eye cream, then you can look for one that's specifically formulated for aging. A moisturizing eye cream with retinol as a primary ingredient will keep your skin soft and smooth while stimulating collagen production to reduce the appearance of aging side effects, like fine lines and wrinkles.
Other Eye Creams We Reviewed
We looked at 20 other eye creams. Even though they didn't make our 5 best eye creams list, they're the best of the rest, and each is still a great option for your skin. The information you'll need to compare each one is included with the listing.
Natural Eye Cream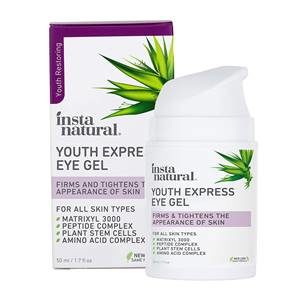 This gel-cream has a texture similar to serum to provide long-lasting tightening and firming of the skin near your eyes, which could be beneficial in reducing bagginess and wrinkles.
Key Features:
Safe for most skin types
For twice-a-day use
Convenient pump application
Cost: $17
LILY SADO TEA+C Green Tea Eye Cream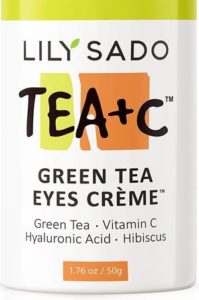 Green tea is known for its natural antioxidant properties, making it an incredible ingredient for enhancing the skin. It's also the main ingredient in this eye cream, which contains loads of other natural ingredients that target the skin near your eyes to improve its appearance.
Key Features:
Vitamin C for sun protection
Includes cucumber extract for skin cell repair
30-day guarantee
Cost: $15
LilyAna Naturals Eye Cream Moisturizer
This natural eye cream features rosehip and hibiscus oils, two ingredients that smooth and hydrate the skin without the harsh side effects you often get from lab-created ingredients.
Key Features:
Tones skin as it works
Creamy, thick texture
USDA-certified Organic
Cost: $20
Simplified Skin Nourishing Eye Cream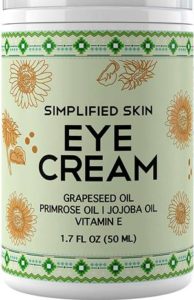 With moisturizing ingredients that your skin loves, like grapeseed and sunflower oil, this eye cream keeps the skin around your eyes feeling as youthful and hydrated as it will look after a few uses.
Key Features:
Ingredients target collagen production
A small amount goes a long way
Pump applicator
Cost: $10
Spirit Nest The Sage Witch Eye Cream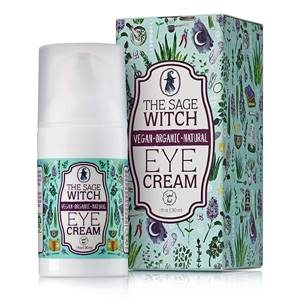 This formula includes 100% natural ingredients and at least 70% organic ingredients to repair the skin near your eyes overnight or throughout the day without the effects of harsh ingredients on your skin.
Key Features:
Cruelty-free
Can apply up to twice daily
Non-greasy
Cost: $22
Wrinkle-Repair Eye Cream
Clinique Repair Wear Laser Focus Eye Cream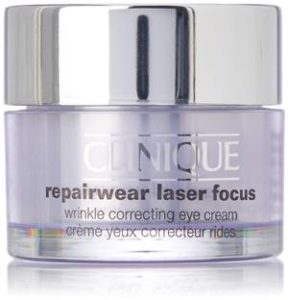 This eye cream is formulated specifically to target wrinkles and fine lines around the eyes with natural extracts that improve the skin's appearance and can even reverse damage to the skin.
Key Features:
Thick and creamy texture
A small amount goes a long way
Pleasant fragrance
Cost: $43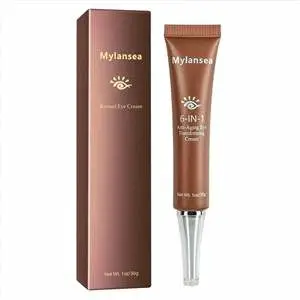 Mylansea Eye Cream has a thick, serum-like texture that offers long-lasting nourishment and eye skin improvement with just one use.
Key Features:
Absorbs into the skin quickly
Money-back guarantee
Skin brightening ingredients
Cost: $14
Neutrogena Rapid Wrinkle Repair Eye Cream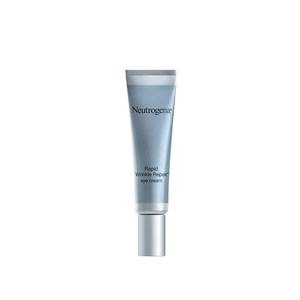 This eye cream doesn't just work to make your wrinkles less visible near your eye, but it also helps stimulate new, healthy skin production to keep your face looking youthful.
Key Features:
Quick-acting Retinol SA
See results in as little as a week
Skin-strengthening ingredients
Cost: $18
THENA Natural Wellness Eye Cream
Try this eye cream from THENA, which has a thick, creamy texture that absorbs right into the delicate skin near your eyes to work fast at reducing the appearance of your wrinkles and fine lines.
Key Features:
Includes caffeine for new growth stimulation
Long-lasting hydration
Pump applicator
Cost: $29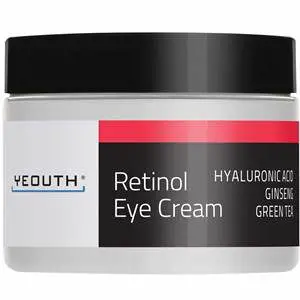 Made with green tea and ginseng, this eye cream replenishes damaged skin cells to keep the skin around your eyes growing back healthier than before.
Key Features:
Evens and tones skin
Improves elasticity
USA-made
Cost: $19
Eye Cream for Sensitive Skin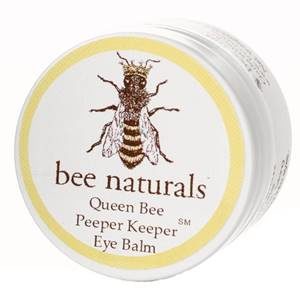 Bee Naturals Eye Balm is super soothing and contains all-natural ingredients without unnecessary additives, making it an excellent option for those with sensitive skin.
Key Features:
10-oil formula
Compact container
Super hydrating
Cost: $17
Burt's Bees Burt's Bees Eye Cream for Sensitive Skin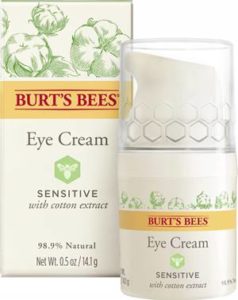 Made specifically for sensitive skin, this eye cream contains mostly water and oils to nourish the skin near your eyes.
Key Features:
Fragrance-free
Infused with aloe
Convenient pump applicator
Cost: $10
Eau Thermale Avene Soothing Eye Contour Cream
This cream targets the contour area of the eye with its silky texture and gentle ingredients that work well with even the most delicate skin types.
Key Features:
Long-lasting moisture
Can use day or night
Safe for use under makeup
Cost: $27
Fleur & Bee Anti Aging Eye Cream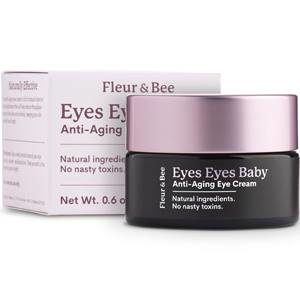 This natural, toxin-free eye cream formula is not only great for sensitive skin, but it's also an excellent choice for aging skin, targeting fine lines and wrinkles with vitamins, aloe vera, green tea, and other nourishing ingredients.
Key Features:
1% of sales support charity
Vegan formula
30-day money-back guarantee
Cost: $22
RoC Retinol Correxion Anti-Aging Eye Cream for Sensitive Skin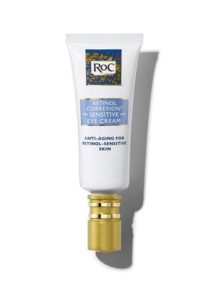 This eye cream contains a minimal amount of retinol to allow those with retinol sensitivities to still get the anti-aging effects of the ingredient.
Key Features:
Non-comedogenic
Fragrance-free
Only a small amount needed for results
Cost: $16
Nighttime Eye Cream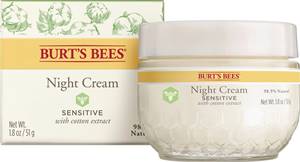 This version of Burt's Bees Sensitive Eye Cream is designed for nighttime use, offering a long-lasting and creamy texture that continues working while you sleep.
Key Features:
Tested by dermatologists
Fragrance-free
Infused with aloe
Cost: $10
CeraVe Night Cream has a rich texture that continues to absorb into the skin around your eyes all night, delivering its hydrating and skin-enhancing ingredients to your skin using a controlled release.
Key Features:
Made with peptide complex
Best for normal to oily skin
Hydrates all night
Cost: $14
Eminence Lavender Night Eye Cream

With aloe juice, grapeseed oil, corn silk extract, and other nourishing ingredients, this lavender-infused night cream is perfect for healing and perking up your around-the-eye area by morning.
Key Features:
Moisturizing properties
Subtle lavender fragrance
Quick improvement of dark circles
Cost: $50
Estee Lauder Advanced Night Repair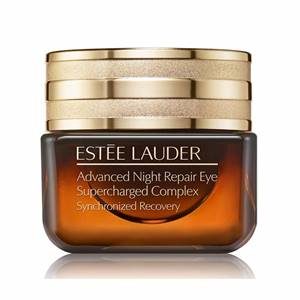 This wonder cream focuses on just about every problem you might have with the skin near your eyes, including wrinkles, dark circles, and puffiness, while you sleep.
Key Features:
24-hour hydration
Lightweight formula
Repairs UV damage
Cost: $58
Olay Regenerist Retinol Eye Cream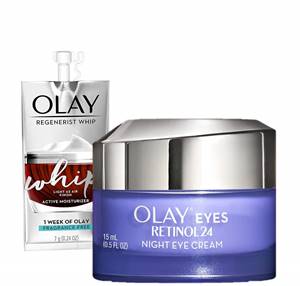 This retinol-infused night eye cream has 24 hours of retinol power to keep hydrating your skin without needing to reapply it multiple times a day.
Key Features:
Fast-acting results
Vitamin B3+ complex
Absorbs quickly into the skin
Cost: $47