Healing Daily® is a free resource offering expert, researched information on living a healthy life. We publish health related news, tips and health product buying advice for anyone wanting to live a healthier and more nutritious life.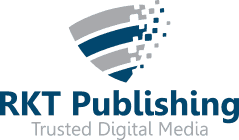 Healing Daily® is owned and operated by RKT Publishing, LLC, an organization founded in 2011 and one of the most trusted online content publishers, producing premium content that is designed to educate and inform a wide range of audiences.
Learn More About Healing Daily®
Board of Advisors
Rachel Fiske, NC, CPT-NASM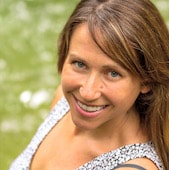 Rachel's interest in integrative medicine was sparked at an early age, and she went on to study Holistic Nutrition at Bauman College of Holistic Nutrition in Berkeley, California. She later studied Functional Medicine at the Integrative and Functional Nutrition Academy and mentored under Dr. Daniel Kalish, and became a Certified Personal Trainer through NASM. Rachel has worked in private practice providing individual support and focusing on issues of weight management, hormonal imbalances, GI issues and more via a whole foods diet and lifestyle. She's also had the distinct pleasure of working as the Programs Director for Natural Doctor's International, an integrative medicine NGO in Nicaragua. Currently, Rachel works as a diabetes prevention coach along with her private practice seeing clients and offering health writing services. She is passionate about bringing affordable, quality healthcare to all, and in her free time enjoys singing and spending time with her son in the great outdoors. You can learn more about Rachel at her website: www.madronawellness.org.
Amanda A. Kostro Miller, RD, LDN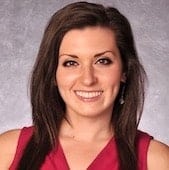 Amanda A. Kostro Miller is a Registered Dietitian from Chicago with experience in nutrition counseling, weight loss and medical nutrition therapy. Early on in her career, she worked with with United States veterans, patients with eating disorders and those with a variety of acute and chronic diseases. She currently writes nutrition content for websites, blogs and medical software. Amanda also creates podcasts, meal plans and weight loss guides for a variety of audiences.
Aside from nutrition, Amanda is a military wife and technically-trained professional dancer who performs worldwide.
Hannah Daugherty, Certified Personal Trainer, NASM, ACE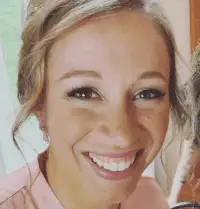 Hannah Daugherty is a Certified Personal Trainer and Health Coach through NASM and ACE, and began her career in health and fitness in 2008. After completing her undergraduate at Longwood University, she then went on to complete her Masters degree in 2017 with a focus in Exercise Science and Health Promotion. From working one-on-one with clients in a commercial fitness center to being the Program Director at a corporate fitness center, Hannah thoroughly enjoys being able to help people become advocates for their own health and wellbeing. In her downtime, she enjoys working out at her local CrossFit box, doing home renovations, and spending time outside with her husband and Dutch Shepherd.
Leadership Team
Rob Adler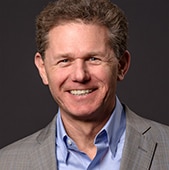 Rob is a co-founder of RKT Publishing and CEO of Financial Recovery Technologies. He's an experienced, entrepreneurial leader with a track record of success. Over twenty years he has co-founded four technology companies, and remains an active advisor, investor, and mentor for several Boston-area growth companies. Connect with Rob on LinkedIn.
Ken Lyons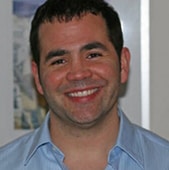 Ken is a co-founder of RKT Publishing, with 13 years experience in digital marketing and online publishing. He's been featured in ESPN, Inc.com and Search Engine Land. Connect with Ken on LinkedIn or Twitter.
Tom Demers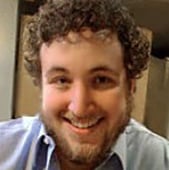 Tom is a co-founder of RKT Publishing, with 10+ years experience in digital marketing and online publishing whose expertise has been featured in USA Today, Fox Business, and more. You can find Tom on LinkedIn or Twitter.
Angela Stringfellow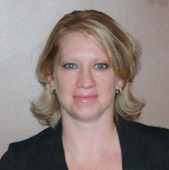 Angela is the Executive Editor at RKT Publishing and oversees all content production and editorial policies for all RKT properties. She has 10 years experience in branding, PR and digital publishing and is founder and CEO of Coda Concepts. She's been featured in Forbes, AMEX Open Forum and Business.com. Follow Angela on LinkedIn and Twitter.

Our Writers
Cynthia Lopez Olson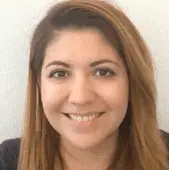 Cynthia is the managing editor and frequent contributor. She lives with her husband in Southern California. Cynthia is passionate about helping people create a healthy lifestyle through preventative healthcare and positive enrichment for a long, vibrant life. She is a pescatarian and has been writing about health-focused topics, advice and trends since 2014.
Featured Contributor:
Monica Mizzi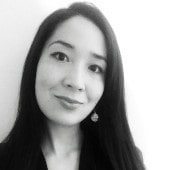 Monica Mizzi is a freelance writer, digital marketer, and contributing writer for Healing Daily. While you won't find her in the gym, she has a soft spot for yoga and hiking. Monica's adventurous spirit means she's almost always willing to give something new a try, from stand up paddleboarding to barre. She believes a healthy diet is about eating everything in moderation…although she makes an exception for cheese, pizza, and dessert.
Kristin Hitchcock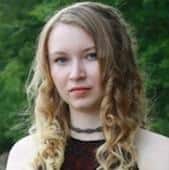 Kristin currently lives in the good ol' American south with her husband and daughter. She enjoys working out with her husband and mother, who is a regional powerlifting champion. She is passionate about helping others get started on their fitness journey and meet their health goals.
Ana Marković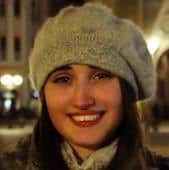 Ana is a contributing author for Healing Daily. She's a true anglophile who loves writing and sharing helpful tips about how to lead a decently healthy lifestyle and take care of yourself. She lives in Novi Sad, Serbia with her sister. She's been writing about health-related topics since 2016.
Featured Contributor:
Emma Stenhouse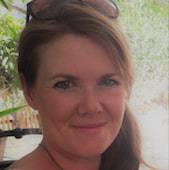 Emma is a freelance writer, specializing in writing about pets, outdoor pursuits, and family living.
She is from the UK, and has lived in Costa Rica and New Zealand before moving to a smallholding in Spain with her husband, their two-year-old daughter, and 14 animals. This includes dogs, cats, horses, and poultry. She enjoys trail riding in the mountains near their home, riding her horse Trifle (who was a wedding present!) and taking along her two dogs Ronnie and Blue, who love adventures. Her other dogs, Rosie and Max, can usually be found having a snooze at home.
Emma is passionate about rescuing animals and providing them with a new life after being abandoned or abused. As well as their own four rescue dogs, she also fosters dogs for rehoming, providing them with love and training while searching for their forever homes.
Featured Contributor:
Colleen M. Story
With over 20 years in the creative industry, Colleen has authored thousands of articles for health-focused publications like "Healthline" and "Women's Health;" worked with high-profile clients like Gerber Baby Products and Kellogg's; and ghostwritten books on back pain, nutrition, and cancer recovery. She is a novelist and motivational speaker and the founder of Writing and Wellness.
Colleen lives in the Pacific Northwest where she enjoys hiking in the beautiful countryside and playing her French horn in area music groups. Find more on her author website, or follow her on Twitter and LinkedIn.
Featured Contributor:
Katie Hill
Katie Hill is a writer who loves staying active, particularly when it involves the outdoors. A firm believer in the transformative power of words, she works with startups, nonprofits, and media companies to bring their stories to life through compelling content and copy. She's currently based in the D.C. area, where she loves to hike, paddle, sail, and run.
How We Support Healing Daily
Through RKT Publishing, Healing Daily is a participant in the Amazon Services LLC Associates Program, an affiliate advertising program designed to provide a means for us to earn fees by linking to Amazon.com and affiliated sites. We include Amazon links to many of the products we feature on our site. If you click on one of those links and make a purchase on Amazon, we receive a small percentage of the purchase price in the form of a commission directly from Amazon. You can read more about The Amazon Affiliate Program here.
This is how we're able to fund and support the work we do at Healing Daily, so that we can bring you the best health and welless news, tips and product buying advice for people seeking a healthy life and remain a free and unbiased resource.