Acne can be frustrating to deal with. It can be unsightly and painful; never mind the scars it can leave behind. Usually, acne is treated topically. However, there are a few supplements that can help when taken orally. Zinc and Biotin are two of the most popular supplements, but those that aim to balance your hormones are quite common as well.
We reviewed a variety of supplements to help you discover the best for your acne. We took into account each product's cost, effectiveness, ingredients, ease of use, dosage schedule, and customer reviews when rating each product.
One of the best supplements we reviewed was the Supplement to Be by Dermala. This supplement focuses on your gut health in order to improve your acne. It contains a variety of probiotics, zinc, spinach extract, and antioxidants to fight your acne from a variety of angles. It comes in a larger, sample pack as well, so be sure to check that out if you're looking for a complete acne-fighting system.
The 5 Top-Rated Supplements for Acne
*Ratings are current at the the time of publication and can change
Best Supplement for Acne Overall: Supplement to Be by Dermala
This Supplement to Be by Dermala is the best supplement you can take for your acne. It contains over 6.25 billion CFU of acne-fighting probiotics, as well as a variety of other anti-acne ingredients like zinc and spinach extract. It includes everything you could want in a supplement designed to keep acne at bay. If you don't want to mess with a bunch of different single-ingredient supplements, this one is going to be your best choice.
It works by supporting your digestion system and immune system. With these two systems in tip-top shape, you may notice an improvement in your acne. There has been some connections between your gut health and acne, including factors like your diet. This supplement focuses specifically on your gut in order to improve your acne and reduce flair ups.
This supplement has been studied in a clinical trial and was shown to work. The study was double-blind, which makes it difficult to fudge the results. However, it was paid for by the company, so that is something to keep in mind as well. The dosage for this supplement is much easier than most, with just one capsule required daily.
Supplement to Be by Dermala Key Features:
Contains a variety of ingredients
Designed to support gut health
Only one capsule needed a day
Studied in clinical trials
Best Hormone Supporting Supplement for Acne: E-Plexx
Our hormones can play a huge role in our acne, as any teenager can let you know. There are many things that can potentially mess with our hormonal levels and lead to more acne, including vitamin deficiencies. In order to restore our usual hormone balance and hopefully reduce our acne, taking a hormone-supporting supplement like E-Plexx can be important. This supplement contains a few different ingredients to provide targeted support to your endocrine system, which regulates your hormones. This can lead to a healthier hormonal balance, which may in turn decrease your acne.
This supplement also has a few other key benefits as well. Because it helps regulate your hormones, it may provide some level of anti-aging support. It can provide you with more restful sleep and support healthy blood sugar levels, which may also decrease your acne. Furthermore, because our stress and anxiety is controlled by hormones, this supplement may reduce our stress as well. Of course, acne can be caused by stress as well as hormone problems, so this supplement really attacks acne on multiple fronts.
E-Plexx Key Features:
Clean ingredients
100% satisfaction guarantee
Sleep support
Hormonal balancing
Best Budget Supplement for Acne: Acne Vitamins Supplements for Acne Treatment
You don't have to spend a ton of money to enjoy a great acne supplement. Acne Vitamins Supplements for Acne Treatments are a great option for anyone looking to save a bit of money while still treating their acne. It is made in the USA and clinically proven to work. Real doctors formulated it, so you can rest assured that it includes real, clinically-proven ingredients. This supplement includes nutrients and vitamins that are commonly missing from the average diet that may have a positive impact on your acne. It includes 29 powerful ingredients in total, fighting your acne from a variety of directions.
Plus, this supplement will improve your overall health as well, since one of its main aims is to prevent vitamin deficiencies. It can even reduce the appearance of acne scars and prevent new scars from forming. It works for all genders and ages. Furthermore, it works quite quickly as well, with changes usually noticeable in as little as 2 weeks. As you continue taking the supplement, the results should get even better.
All included ingredients are completely natural and backed by science. There are no harsh chemicals or unwanted side effects. This supplement is about as pure as it gets.
Acne Vitamins Supplements for Acne Treatment Key Features:
29 Powerful Ingredients
Made in the USA
All Natural
Rapid results
Best Acne Supplement with Zinc: Nature's Potent Zinc 50mg
Zinc is a popular supplement for acne. It has immune-enhancing properties and is vital for normal growth. It may also play a role in antioxidant support. No one knows exactly why it fights acne, but some studies have pointed to this being the case. If you want to try zinc for your acne, Nature's Potent Zinc 50mg is a great option. This supplement contains only zinc and is quite inexpensive. Each bottle comes with 100 tablets, which should keep you stocked up for a long time. This zinc is premium quality and guaranteed to meet strict quality and potency standards. While this supplement does work well alone, it may work even better when combined with other acne-fighting supplements, so be sure to check out the rest of our list too.
This product is made in a GMP-certified facility, so you can rest assured that it is safe. It is also third-party tested to ensure quality. If you are unhappy with it for any reason, the company does offer a 100% money-back guarantee.
Many customers reported that this supplement worked well for their acne, even if this supplement isn't designed solely to help fight acne.
Nature's Potent Zinc 50mg Key Features:
Inexpensive
Single Ingredient
Made in a GMP-certified facility
No side effects reported
Best Gummy Supplement for Acne: Havasu Nutrition High Potency Biotin Gummies
Biotin is a popular supplement for acne treatment. This vitamin is necessary for the health of your hair, skin, and nails, so it only makes sense that it may be able to reduce your acne as well. For those looking to give biotin a shot, we recommend Havasu Nutrition High Potency Biotin Gummies. This natural, B-7 vitamin may be what you need to reduce your acne flare-ups and the severity of your break outs. These pills are vegetarian-friendly and are pectin-based. All ingredients are high-quality with high amounts of potency, so you can bet that it'll likely work.
This supplement is also fairly easy to take as well. One gummy gives you plenty of Biotin and it is recommended that you take two a day. This is much less than other supplements, many of which require regular dosages throughout the day to work. Plus, these gummies are delicious and easy to take – especially if you have a hard time swallowing pills. They do not contain any high-fructose corn syrup or gluten.
It is important to note that this supplement does have some mixed reviews when it comes to fighting acne. Biotin can be a "miracle pill" for some who are suffering from acne, but it can make acne worse for others. The only way to know how you'll react is to try it.
Havasu Nutrition High Potency Biotin Gummies Key Features:
High-potency
Tasty
Can improve some people's acne
Only 15 calories per serving
Who Should Buy a Supplement for Acne
Usually, acne is treated through some sort of topical wash or cleanser. However, what is inside your body is just as important as when you put on your skin when it comes to fighting acne. It is a well-known fact that certain foods can cause acne flair-ups, such as beverages containing lots of sugar. Diet can also play a role, as do the nutrients you eat. Diets that are high-glycemic or high in dairy can also cause breakouts, according to the Journal of Clinical and Aesthetic Dermatology.
Completely changing your diet isn't always possible, though. In these cases, supplements can be beneficial. They can increase the amounts of specific vitamins and minerals in your diet, which can have a direct effect on your acne. Furthermore, some supplements contain things like CBD, which can also help with acne. If you're having difficulty controlling your acne, it may be helpful to try a supplement. Sometimes, acne needs to be approached from multiple angles.
For other supplements you may be interested in, check out The Best Fiber Supplements, The Best Collagen Supplements, and The Best Liver Supplements.
Important Features to Consider
A supplement for acne should have a few critical features. Here's what to consider when selecting a supplement for your acne:
Ingredients. Supplements can contain all sorts of things. Some might include specific vitamins, which others might focus on ingredients you typically don't get in your diet, like CBD. Some of these things have been linked to less acne, but this isn't always the case. Many supplements specifically marketed to help with acne don't contain ingredients that are proven to be helpful, while some not marketed to fight acne at all may be precisely what you need. For this reason, it is essential to do your research and choose your supplement carefully.
Cost. Supplements vary a lot in how much they cost. While we know you'd probably love to purchase whatever supplement you wanted, no matter how much it cost, this is not always practical. Supplements need to be taken long-term for them to work, so they are a significant investment.
Form. Most supplements come in pill form. But you can also find supplements in a variety of other forms, including gummies and drinks. If you don't like taking pills for whatever reason, there are plenty of other options for you to choose from.
Safety. Just because supplements are natural does not mean they are safe. Some can have interactions with other medications, while others can cause health problems or worsen those you already have. Some supplements are considered to be safer than others, but how safe it is for you to take a specific supplement depends mostly on your specific health situation.
Taste. While you don't taste pills in most cases, you will taste any other supplement form you purchase. If you are trying to avoid pills, the taste is something to consider. No one wants to stomach a nasty supplement day in and day out.
Frequently Asked Questions
What is the best vitamin for acne?
If you want a supplement focused on vitamins specifically, your best choice is those that contain vitamin E, vitamin A, and zinc.
Do supplements cause acne?
Supplements typically do not cause acne, but some can. Those that contain lots of B vitamins might cause outbreaks of acne. You usually do not get enough of these vitamins from foods to cause acne. However, if you're taking them in a supplement or drinking lots of energy drinks, your intake might be unnecessarily high.
What deficiencies cause acne?
Vitamin D deficiencies can cause acne, as can deficiencies in vitamin E, vitamin A, and zinc.  Having enough vitamin D in your system can reduce inflammation. Topical vitamin D supplements can help your acne because of their antimicrobial properties, which can kill the bacteria causing your outbreaks.
What supplements help clear acne?
On top of all the vitamins we have mentioned, fish oil, barberry, probiotics, and CBD can also help with acne.
Other Acne Supplements We Reviewed
We looked at 20 other acne supplements. Even though they didn't make our 5 best supplements for acne list, they're the best of the rest and each is still a great option. The information you'll need to compare each on is included with the listing:
Hormone Supporting Supplements for Acne
DIM Supplement by Smoky Mountain Naturals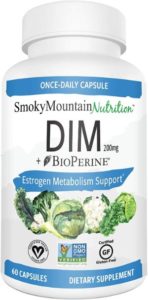 As one of the few non-GMO certified DIM supplements available, this is a great option for supporting your estrogen production. It can also help men reduce their estrogen levels.
Key Features:
For men and women
Once a day dosage
Inexpensive
Cost: $19
Dr. Formulas Cystic Acne Treatment with Zinc, Probiotics, and DIM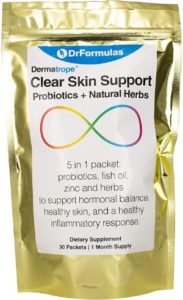 This supplement covers all your bases and includes everything from DIM for hormone support to zinc. If you don't know what product to start with, this one might be a good option.
Key Features:
Includes probiotics
Tumeric and fish oil included
Complete acne supplement
Cost: $37
Estrogen Balance by Envy Nutrition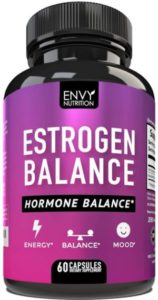 This supplement is specifically designed to support your estrogen production, which can help manage your acne. It can also manage cortisol and support your thyroid.
Key Features:
Unique formula containing DIM
For women
Can support clear skin
Cost: $19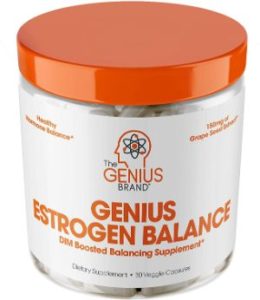 These pills are designed to optimize estrogen production for men and women. It can support your endocrine system and help balance your hormone levels.
Key Features:
Many different ingredients
For men and women
Contains DIM
Cost: $20
Go with the Flow Hormone Balance for Women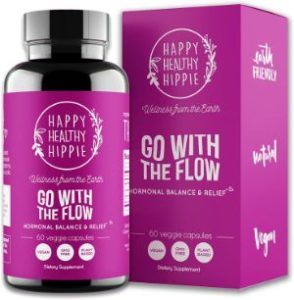 To treat everything from acne to mood swings, try this pill. It is specifically designed to balance women's hormones, which can help with a wide range of issues.
Key Features:
Made in the USA
100% Plant-Based
Money-Back Guarantee
Cost: $30
Acne Supplements with Zinc
ClearZine Acne Pills for Teens and Adults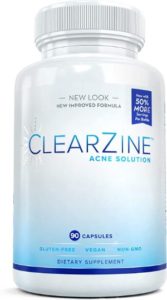 This acne supplement contains a wide variety of ingredients, including zinc. It has been around since 2011 and has helped many customers with their acne according to the reviews.
Key Features: 
Natural ingredients
Slows the production of oils
Eliminates breakouts
Cost: $20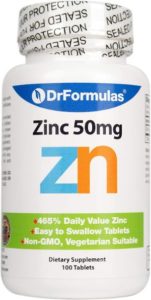 For those looking for high levels of zinc, this is a great option. It contains 465% of your daily value of zinc, making it one of the most potent supplements on the market.
Key Features:
100 Day Supply
Inexpensive
Made in the USA
Cost: $15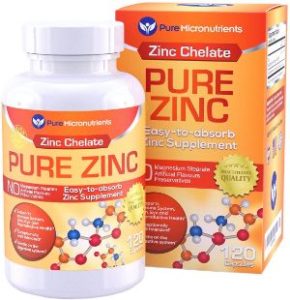 This supplement contains easy-to-absorb zinc. It does not include any fillers or artificial flavors. It isn't specifically designed for acne, but it can support your skin – which will indirectly help your acne.
Key Features:
Highly absorbable
Easy to swallow
Soft capsule
Cost: $25
Raw Whole Food Best Zinc Supplement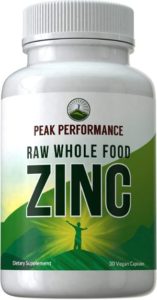 With 30mg of raw zinc, this is one of the most powerful zinc supplements on the market. It is 3rd party tested to ensure purity and potency, so you can rest assured that it is safe.
Key Features:
Vitamin C and Zinc
High potency
Organic
Cost: $16
Skinphoria Natural Skin Clarifying Supplement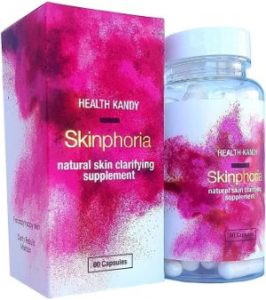 This is another supplement that contains many different ingredients. It includes Zinc as the main ingredient, as well as a few others to attack your acne from multiple directions.
Key Features:
Reduces oil production
Improves the healing of scars
Vegan
Cost: $39
Gummy Acne Supplements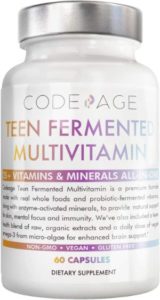 Acne can be caused by a variety of dietary deficiencies. This multi-vitamin for teens includes everything from zinc to biotin, so you'll cover all your bases and hopefully improve your acne.
Key Features:
60 gummies
Specifically formulated for teens
All-natural
Cost: $30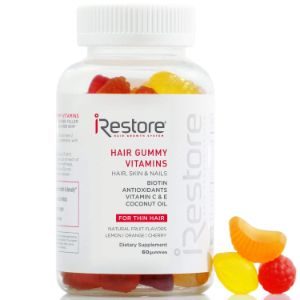 These gummies are designed to help the health of your hair, skin, and nails. They contain a variety of vitamins and antioxidants, which may help your acne. It is important to note that they are specifically designed for acne, but you may still find them helpful.
Key Features:
Includes biotin and antioxidants
High impact ingredient list
90-day impact guarantee
Cost: $20
MAV Nutrition Collagen Gummies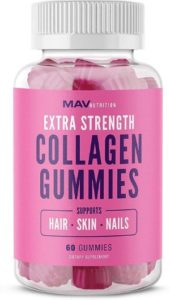 Collagen is used to support the overall health of your hair, skin, and nails. They may improve your acne by keeping your skin healthy. Plus, this supplement also contains zinc.
Key Features:
Anti-aging benefits
100% hydrolyzed collagen
Supports healthy skin, nails, and hair
Cost: $20
Vitafustion Extra Strength Biotin Gummies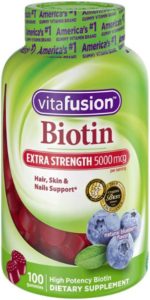 These blueberry-flavored gummies contain a huge amount of biotin and only biotin. This supplement isn't particularly designed for any purpose, though it may be a good choice for your acne.
Key Features:
Blueberry flavor
Free of gluten and high fructose corn syrup
Hair, skin, and nails support
Cost: $12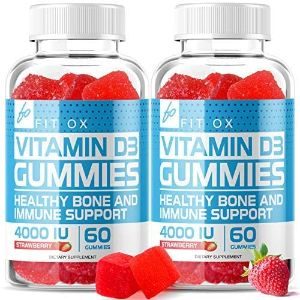 These gummies contain vitamin D3 and zinc. These ingredients combined may help with your acne, though it may also make it worse in some people.
Key Features:
Made in the USA
Immune support
Bone health
Cost: $28
Natural Acne Supplements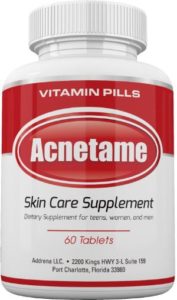 This supplement includes a variety of all-natural ingredients. The company reports that it has an 80% success rate for acne. If you do not see results, they ask that you email them so they can help you work through the problem.
Key Features:
GMP-certified manufacturer
Wide variety of supplements
Best for oily skin
Cost: $35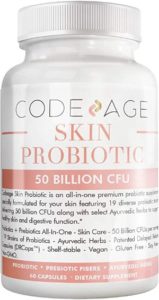 This probiotic is completely natural and designed to support your skin's natural defenses against acne. It is non-GMO and vegetarian.
Key Features:
Supports healthy digestion
Designed for skincare
No refrigeration necessary
Cost: $35
ClearPoint Acne Vitamin Supplement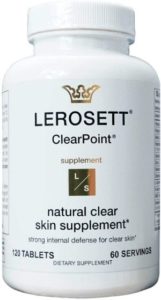 No matter your age, you may be interested in this supplement. It is designed to support your hormones and build up your internal defenses against acne.
Key Features:
Medical-grade ingredients
Scientifically proven
Reduces oil production
Cost: $20
Naturelo Whole Foods Multivitamin for Teens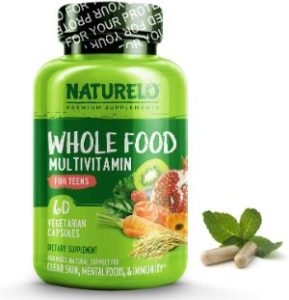 If you're a teenager, you may find that your acne clears up after taking a multivitamin. This one contains all the nutrients you need.
Key Features:
Tons of health benefits
Complete formula
Inexpensive
Cost: $30
ViMulti Anti-Aging Natural Supplement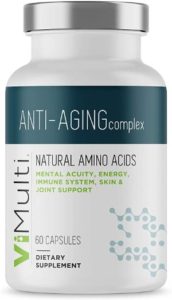 Designed for anti-aging purposes, this supplement can actually be used for many different troublesome health hiccups, like acne and low energy. This is probably best for older adults who still struggle with acne.
Key Features:
Clinically proven
Tons of ingredients
Acts like a multivitamin
Cost: $60