If you're excited about the potential health benefits of cannabidiol (CBD), you may be looking for new ways to add it to your daily diet. CBD-infused beverages are becoming more and more popular. Should you try one of them?
CBD is a chemical that comes from the cannabis plant, but unlike tetrahydrocannabinol (THC), it doesn't have any psychoactive properties. Rather, it's being studied for its potential ability to reduce inflammation, ease pain, lessen anxiety, soothe symptoms of cancer treatments, and reduce seizures in certain types of epilepsy.
As the laws around the country regarding hemp and various cannabinoids have changed, CBD products have increased, including CBD beverages. They come in a wide variety of options, from plain sparkling water to flavored drinks, lemonades, teas, and more. We recently reviewed dozens of CBD drinks to determine which ones may work best for you. We looked at the amount of CBD in each, the potential for the CBD to be absorbed well in the body, other ingredients in the drink, taste, and cost.
We've identified Nanocraft CBD Energy Water as our top pick. With no sugar but 10 mg of water-soluble CBD plus a few energy-boosting vitamins and electrolytes, it may be just the healthy pick-me-up that you're looking for.
[toc]
The 5 Top-Rated CBD Drinks
*Ratings are current at the time of publication and can change.
Best CBD Drink Overall: Nanocraft CBD Energy Water
Nanocraft CBD Energy Water is designed to give you a tasty energy boost without dragging you down with a bunch of sugar. The company uses nanotechnology to make the CBD particles small enough for your body to absorb and provides a total of 10 mg CBD per serving.
Drink this water after a workout and you may recover faster. It contains electrolytes like potassium and calcium to delay fatigue and assist in muscle recovery. It also has vitamin B12 and CoQ10, both nutrients known to not only assist with cellular energy but with nerve and heart health.
If you need to increase mental focus, this is also a good option as it contains nitric oxide, which helps open up the blood vessels and get your circulation moving. After one serving, you may notice that you can focus more easily on your afternoon work projects.
You have your choice of two flavors: black cherry and cucumber kiwi. Users also like that this is a gluten-free, THC-free, and non-GMO product, suitable for vegetarians and containing only CBD oil from hemp.
Nanocraft CBD Energy Water Key Features:
Provides 10 mg of CBD delivered with nanotechnology
Contains electrolytes to boost energy and hasten post-workout recovery
Vitamin B12 and CoQ10 sustain cellular energy
Choose from black cherry or cucumber kiwi flavors
Sugar-free, gluten-free, non-GMO, and THC-free
Best CBD Energy Shot: Sunday Scaries CBD Energy Shot
Sunday Scaries YOLO CBD Energy Shot is our runner-up in this list, as it's a benefit-driven drink meant to boost your energy without giving you the jitters. Rather than grab your fourth or fifth cup of coffee, try this nutrient-filled shot instead. The 50 mg of CBD is thought to help mediate any negative effects of the 200 mg of caffeine, while B vitamins and other extracts work with your body to help you naturally stay focused.
Sugar-free, these tasty shots come in three flavors: tropical pineapple, sour fruit punch, and coconut lime. Along with vitamin B6 and B12, which naturally stimulate energy, they include the amino acid taurine, which helps balance electrolytes in the body, ensure proper muscle function, and support a healthy heart. That makes this drink a good one for getting in the zone before crushing it at the gym.
Natural extracts of ginseng and guarana help fight tiredness, provide antioxidant protection, and improve focus, so if it's an exam you're trying to ace, this may be the CBD drink for you. Each shot also includes 5-HTP, which helps increase levels of serotonin, the "good-mood" neurotransmitter.
Reviewers love how this product helps them power through an afternoon slump without headaches, and rave that it helps defeat brain fog within 10 minutes of drinking.
Sunday Scaries YOLO CBD Energy Shot Key Features:
Provides 50 mg of CBD to help counteract any negative effects of the caffeine
Natural B vitamins and plant extracts help promote energy and focus
Available in three flavors
Great for using before a workout or exam, or when trying to power through your workday or long drive
Best Budget CBD Drink: CBD Living Water
CBD Living Water is the simplest product on our list. It's made with 100 percent organic CBD extracts processed with nanotechnology for maximum bioavailability, infused in plain healthy water. Choose this drink as a convenient way to stay hydrated while getting your daily CBD.
Calorie-free and sugar-free, CBD Living Water does have some potassium and magnesium too, so it works perfectly after a workout, long run, or vigorous bike ride. The flagship product for CBD living, it's Kosher certified and lab-tested to ensure the CBD levels are as labeled.
Reviewers say this water goes way beyond hydration. Some like it for daily pain relief, others for feeling youthful, and still others take it with them on hikes and use it for post-workout recovery.
CBD Living Water Key Features:
Pure water infused with 10 mg of CBD, delivered with nanotechnology
Sugar-free and Kosher certified
Provides electrolytes to help with post-workout recovery
Hydration with a few extra health benefits
Best CBD Tea: CBD Living Tea
Tea is a popular drink in America, so it's no surprise that there is a lot of CBD tea available for you to choose from. We went with CBD Living Tea, as this brand is serious about infusing the CBD into their drinks so your body can absorb it. Each serving of CBD Living loose-leaf tea gives you 12.5 mg of nano-CBD for maximum bioavailability.
You can pick from six different flavors: passion green, matcha green, berry black, chai turmeric, coconut herbal, and mango herbal tea. Each one has its own unique combination of ingredients. In the Mango Herbal that we're highlighting here, you get a mix of natural herbs including organic honeybush, calendula petal, dried peach, and mango extract.
Because it comes in a loose-leaf formula, you can easily take this tea with you to have on the go as well as at home. Simply scoop 1-1/2 teaspoons of the tea into your cup, pour eight ounces of hot water over it, and let steep for between one and three minutes. As with other CBD Living products, this one is THC-free, Non-GMO, and perfect for vegans.
CBD Living Tea Key Features:
5 mg of CBD per serving, delivered with nanotechnology for maximum availability
Made with organic herbs and fruits
Simple to make—just add hot water and steep
Convenient and easy to take when traveling
THC-free, non-GMO, and great for vegans
Best CBD Drink Mix: Nanocraft CBD Superfood Green Powder
Nanocraft CBD Superfood Green Powder tops our list when it comes to CBD drink mixes. It's like a one-size-fits-all healthy drink that can benefit just about anyone. As with Nanocraft's other CBD products, it contains broad-spectrum, water-soluble CBD made with nanotechnology. You get 25 mg per serving—the highest of any of our top five. But this product goes much farther.
First, you get a "green-health" blend of apple, barley, spinach, and wheat sprout. Then you get an "energy" blend that includes spirulina, beetroot, bee pollen, and green tea. Next, enjoy a "detox" blend of acerola berry, parsley leaf, licorice root, Echinacea, astragalus, and milk thistle. Finally, there is an "alkalinity" blend of chlorella, suma root, ginkgo leaf, and grape seed.
All of these blends work together to boost energy, support the immune system, provide antioxidant protection, ease stress, increase focus, and support your wellness goals. Nanocraft then adds probiotic and enzyme blends to help ease digestion and support a healthy microbiome.
There is no sugar added, though natural stevia extract adds a little sweetness. Mix with water, shakes, or smoothies and enjoy a fast, complete health boost.
Nanocraft CBD Superfood Green Powder Key Features:
25 mg of CBD per serving, delivered with nanotechnology for maximum bioavailability
Four health-promoting blends of green plants, fruits, extracts, and more to boost energy, support immune health, and ease the effects of stress
Probiotics and enzymes included to help support healthy digestion
Convenient—mix with water, shakes or smoothies
Who Should Buy CBD Drinks
One of the best reasons to choose CBD drinks is to break the habit of drinking sugar-sweetened beverages or fruit drinks. Those who are looking for healthier alternatives to soda pop, for example, may find that they can enjoy CBD drinks without consuming all the extra sugar and/or caffeine.
Another reason you may enjoy consuming a CBD drink now and then is for the potential health benefits. If you suffer from arthritis and joint pain, are feeling anxious, have other types of inflammatory pain, or simply want to add something healthy to your daily diet, a CBD drink may be a good choice. It can be a tasty way to give yourself a little pick-me-up in the middle of the day without destroying your healthy diet, and may also help you feel a little less pain and stress.
Keep in mind that we aren't sure yet how much of the CBD in drinks is absorbed in the body, so if you're serious about enjoying the health benefits of CBD, you may be better off trying CBD oil in a tincture or massage balm so that you can:
get a higher dose with each use
increase your odds of absorbing the CBD you take.
Some CBD drink manufacturers are using various processes to help increase the bioavailability of their CBD infusions, including shrinking the CBD particles using "nanotechnology" so that they are more easily dissolved in water. We don't have studies showing how well these products are absorbed, but many companies stand behind their processes with lab tests you can review.
If you're interested in your CBD as a topical, then you should check out The Best CBD Creams or The Best 1000mg CBD Creams.
Important Features to Consider
When shopping for CBD drinks, consider the following features:
How well it's absorbed. This is one of the biggest debates when it comes to CBD water and other CBD beverages: whether the CBD is absorbed in the body when you drink it. CBD is hydrophobic, which means it doesn't dissolve naturally in water. Companies may put another agent in with the CBD to help it dissolve, or use nanotechnology to decrease the particle size. Whether either of these methods works well is still up for debate, but it's important to look for these types of features to increase your odds that you will gain at least some benefit from the drink.
How the drinks are flavored. Unless you're getting plain water or sparkling water, your CBD drink will likely have some sort of flavor. Where does that flavor come from? You may prefer products that have natural rather than synthetic flavorings in them.
What else is in the drink. Some CBD drinks are simple beverages with the goodness of CBD in them. Others, however, are made to provide additional benefits. They may give you a boost of energy, for example, or help you relax. These drinks often have other ingredients in them besides CBD and flavors, like vitamins and minerals, caffeine, other plant extracts, amino acids, or even additional sweeteners. It's best to check to be sure that the product doesn't have any extra ingredients you don't want.
What form the drink is in. Though many CBD drinks come ready-to-consume, others come in a drink mix or powder that you must then mix with your drink of choice. Be sure you know which you're getting before you buy.
How much CBD is in the drink. Most manufacturers will label their drinks with the amount of CBD contained in a serving. These usually range from 5-25 mg.
Frequently Asked Questions
What does CBD do in a drink?
Whether CBD in a drink may affect the body is still unclear. Currently, we don't have studies examining whether the CBD in a drink is well absorbed and whether it eases pain or anxiety after a person consumes it.
The hope is, though, that CBD drinks provide an easy, tasty way to enjoy the health benefits of CBD throughout the day.
What are the benefits of CBD water?
As noted above, this is still unclear, but many manufacturers fashion their CBD drinks to provide one or more of the following benefits:
A healthy alternative to sugary beverages
A tasty way to boost energy
An easy way to feel more relaxed
Support for digestive health (such as in probiotic beverages)
Does hemp water have CBD?
It makes sense that hemp water would have CBD, as CBD is typically extracted from hemp (a variety of the cannabis plant). How much CBD is in a serving, however, is likely to vary depending on how the drink was made.
Many manufacturers simply add hemp extracts to water or sparkling water to create a beverage. Others are more careful about infusing a specific amount of the active ingredient in hemp, CBD, and will tell you on the label how much is in each serving.
Some manufacturers use the term "hemp water" interchangeably with "CBD water." Check the label to see what you're getting.
Does it matter which drink the CBD is in?
Different beverages may present different challenges when it comes to figuring out how to infuse the CBD into them. CBD oil-based teas, for example, won't work in hot water, so companies making CBD teas are likely to use other options to create the tea.
They may incorporate a CBD powder into the beverage, for example, or blend water-soluble CBD with tea flavor blends. If you're interested in absorbing the CBD you get from your drink, check to see how the company handles this issue.
Are all CBD drinks healthy?
This depends on what else is in the drink. Some products may have significant amounts of artificial sweeteners in them, for example, and these have been associated with digestive issues and an increase in sugary cravings. Some also have caffeine in them, which could be something you want to avoid if you're sensitive to caffeine, or if you've already had four cups of coffee that day.
Other CBD Drinks We Reviewed
We looked at 20 other CBD drinks. Even though they didn't make our 5 best CBD drinks list, they're the best of the rest and each is still a great option for that little healthy boost. The information you'll need to compare each one is included with the listing.
CBD Water and Sparkling Water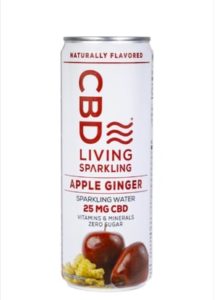 Similar to our top pick above, this product adds a little carbonation to the water for that bubbly freshness, plus gives you 25 mg CBD per serving.
Key Features:
25 mg CBD
Comes in four flavors: peach honey, strawberry lavender, apple ginger, and orange grapefruit
Kosher certified
Cost: $5 for a 12-oz. can
American Shaman CBD Sparkling Water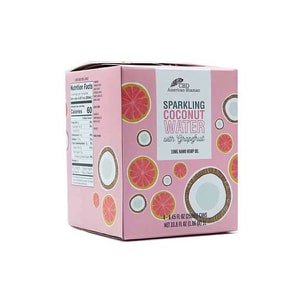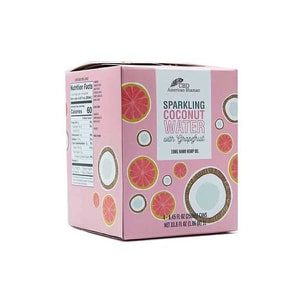 A refreshing drink that comes in two different flavors, it's the perfect accompaniment to a bright, sunny day. Each serving contains 10 mg CBD.
Key Features:
10 mg CBD per serving
Available in watermelon/strawberry lime and coconut/grapefruit
60 calories each
Cost: $15 for 4 cans (8.4 fl oz)
Cleen:Craft Sparkling Hemp Drink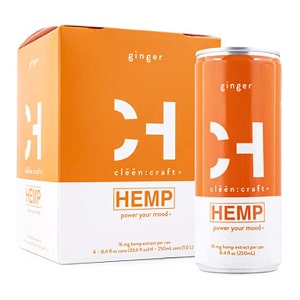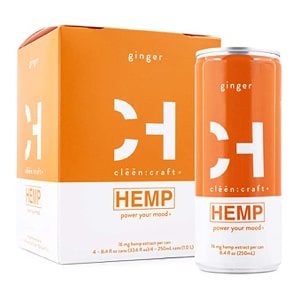 Designed to be your alcohol alternative, this sparkling drink contains hemp extract, pure cane sugar, and real juice concentrate (for the ginger option). No artificial sweeteners or preservatives.
Key Features:
16 mg of hemp per can
Available in cola, ginger, and lime
85 calories each
No artificial sweeteners
Cost: $16 for 4 cans (8.4 fl oz)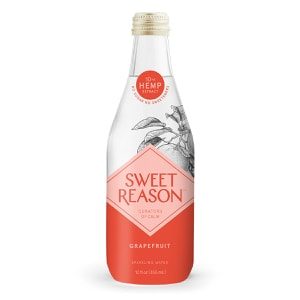 This hemp CBD-infused sparkling water delivers a bright citrus flavor for a truly refreshing timeout. Sugar-free and made with natural flavors.
Key Features:
10 mg CBD per can
Only 5 calories per bottle
Lab-tested to ensure proper levels of CBD
Cost: $40 for a 6-pack of 12-ounce bottles
Weller Black Cherry Sparkling Water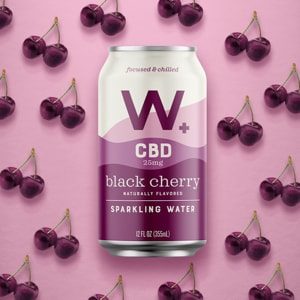 The manufacturer says that this one tastes like a massage at a soda fountain! Each can contains 25 mg of broad-spectrum CBD and is made with natural flavors.
Key Features:
25 mg broad-spectrum CBD per can
No sugar and 0 calories
Made with coconut oil
Cost: $60 for 12 cans (12 fl oz)
Present CBD Infused Sparkling Water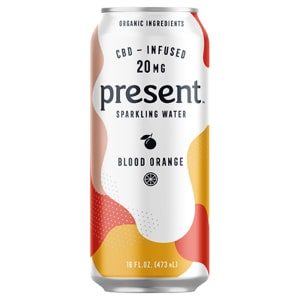 This drink is made with organic ingredients and includes zero sweeteners, zero caffeine, and zero sodium. Contains USDA organic hemp extract oil.
Key Features:
Certified organic ingredients, including USDA organic hemp extract oil
Zero calories and sugar-free
Blood orange flavor
Cost: $30 for a 6-pack of 16-oz cans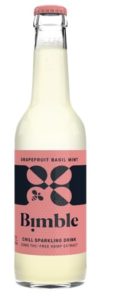 Get a higher level of CBD per serving with this drink—25 mg. Flavored with real plant and fruit extracts, it contains only 50 calories per serving.
Key Features:
25 CBD per serving
Available in blueberry lemon ginger and grapefruit basil mint
Made with 100 percent natural ingredients and raw honey
No preservatives
Cost: $40 for a 6-pack of 12-oz bottles

CBD Teas
CBD Living Matcha Instant Green Tea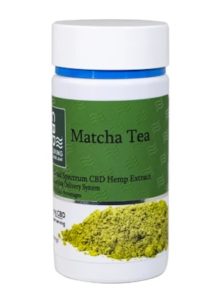 Like our top pick above, this tea is infused with 25 mg of CBD and can be enjoyed hot or cold. The matcha green tea is organic and stone ground.
Key Features:
25 mg CBD per serving
Organic stone-ground matcha
Enjoy hot or cold
Cost: $30 for a 1.5-oz container (10 servings)
American Shaman CBD Sparkling Tea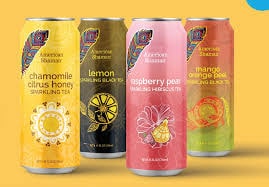 These teas are light and tasty, made with brewed tea, hemp extract, organic cane sugar, and vitamin C. Very low in calories.
Key Features:
10 mg CBD per serving (from nano hemp extract)
Made with real brewed tea
Light and refreshing
Cost: $15 for 4-pack (each can 8.45 fl oz)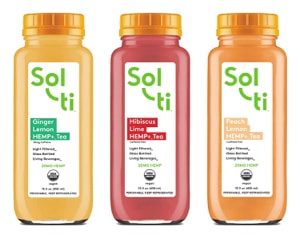 These hemp-infused teas contain no THC and fresh organic ingredients. Choose from three flavors, all of which are just 10 calories per serving.
Key Features:
Hemp-infused teas
Only 10 calories per serving
Made with organic teas
Cost: $70 for a 9-pack (each bottle 15.5 fl oz)
Oleo CBD Rooibos Tea Drink Mix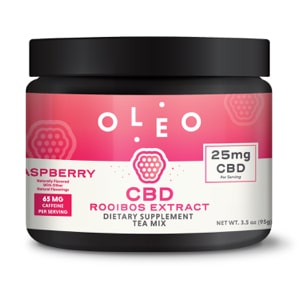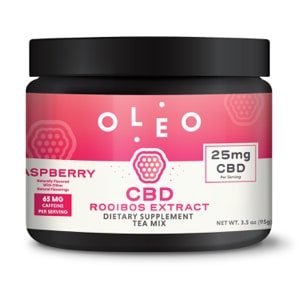 This drink mix contains rooibos extract along with black tea and micro-encapsulated CBD, which is labeled as being highly bioaccessible.
Key Features:
25 mg micro-encapsulated CBD per serving
65 mg of caffeine per serving
No artificial sweeteners or colorings
Cost: $32 for one container (10 servings)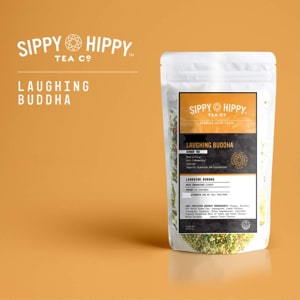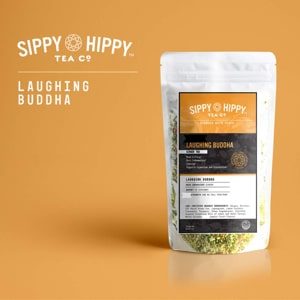 This flavorful herbal tea has a delicious blend of mango and citrus with zero caffeine. The tea also contains agricultural hemp blended with lemongrass, chamomile, turmeric, and more.
Key Features:
Made with 100 percent organic herbs
A delicious blend of several herbs, including lemongrass and chamomile
Provides a sense of calm
CBD Drink Mixes
Joy Organics CBD Energy Drink Mix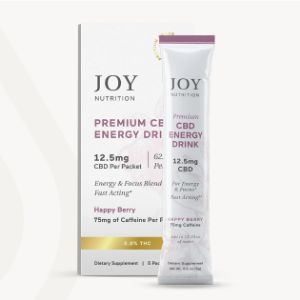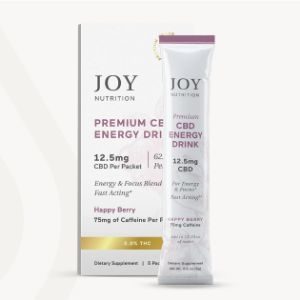 Add this energy drink pack to a tall glass of water, sparkling water, or other beverage of choice for your dose of CBD plus several other nutrients. Each serving contains 12.5 mg.
Key Features:
Convenient and easy to add to almost any drink
THC-free
Contains several other nutrients to boost energy, including B vitamins and electrolytes
Cost: $20 for 5 packets
Designed specifically to help you recover faster after workouts, this mix contains a blend of amino acids, vitamins, and 15 mg of CBD per serving.
Key Features:
15 mg CBD per serving
Complete with amino acids and vitamins to assist in workout recovery
Made to be mixed with water
Cost: $70 for one container (30 servings)

Other CBD Drinks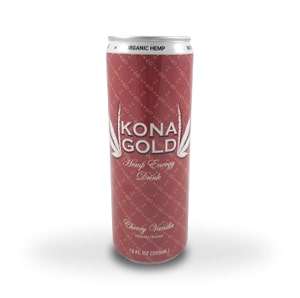 Enjoy a tasty, no-calorie drink made with organic hemp and natural flavors. Comes in seven different flavors.
Key Features:
Made with organic hemp
Sugar-free with zero calories
Available in bubble gum, platinum, candy apple, classic, cherry vanilla, cotton candy, and pink grapefruit
Cost: $26 for a 12-pack of 12-oz cans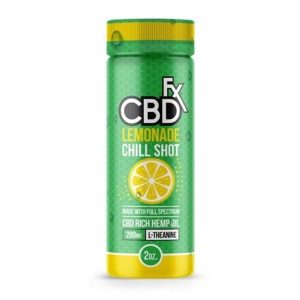 This two-oz. chill shot contains 20 mg of organically farmed, full-spectrum CBD, plus L-theanine and other ingredients to help you relax.
Key Features:
20 mg of CBD per serving
Best served cold
Contains 200 mg of L-theanine, a powerful relaxing amino acid
Available in lemon and berry
Cost: $7 for one 2-oz can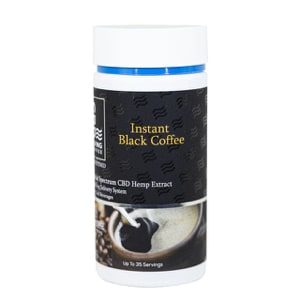 If you're not into tea or you're just in the mood for coffee, try this instant black coffee infused with 7 mg of nano-CBD per serving. Use for hot or cold coffee.
Key Features:
7 mg of nano-CBD per serving
100 percent Colombian Arabic coffee, sustainably sourced
Broad-spectrum hemp extract
THC-free and non-GMO
Cost: $7 for one 2-oz can
Sprig CBD-Infused Sparkling Soda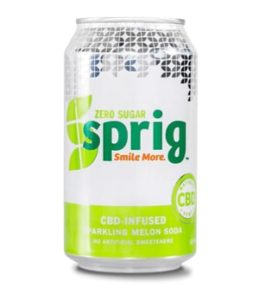 Made to be more like a soda pop than sparkling water, this refreshing beverage is sweetened with stevia so it has zero calories. Each can provides 20 mg of CBD derived from hemp.
Key Features:
20 mg CBD from hemp
Zero calorie soda
Made with stevia
THC-free
Available in melon, citrus, and lemon tea
Cost: $60 for a 12-pack (12 fl oz each)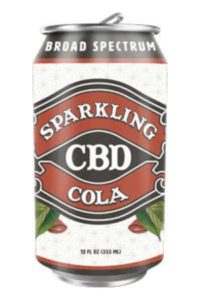 Another CBD soda, this product has 100 calories per serving and is made with organic agave nectar. Each can has 20 mg of broad-spectrum hemp extract.
Key Features:
20 mg of broad-spectrum hemp extract per serving
Made with organic agave nectar
Non-GMO
THC-free
Cost: $50 for a 12-pack (12 fl oz each)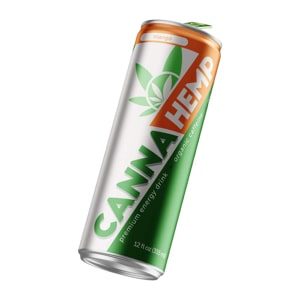 Get a healthy energy boost with this caffeinated sparkling drink, complete with hemp seed oil.
Key Features:
Contains organic caffeine
Available in blu-berry, mango, and original flavors
Infused with 50 mg hemp seed oil per serving
Cost: $35 for a 12-pack of 12-oz cans