People who suffer from skin conditions and muscle aches and pains often turn to their medicine cabinets to find a product that will help them. Others prefer natural options. One such natural way you can get dry skin, eczema, and even joint pain under control is to try CBD creams and balms. These are topical products containing various amounts of CBD extracts as well as other ingredients that can help you overcome your discomfort.
There are many different CBD creams to choose from, so we tried to narrow it down for you just a bit! We have looked at dozens of these products to try to find the best ones to show you. We considered the ingredients, the overall value, and how people who use the products described them.
Our top pick is Sol CBD Infused Herbal Balm. This is a hemp-infused cream that you can use to soothe your muscles, joints, and nerves. If you suffer from this type of pain, this balm might provide the relief you crave. In addition to hemp, this cream contains ingredients like grapeseed oil, lemon peel oil, organic rosemary leaf extract, and more. In fact, there are 13 natural ingredients that will have you feeling better with regular use.
[toc]
The 5 Top-Rated CBD Creams
*Ratings are from Amazon and might change over time.
Best CBD Cream Overall: Sol CBD Infused Herbal Balm
Sol CBD Infused Herbal Balm made our top spot overall. It is chock-full of natural ingredients that will bring relief to tired, aching muscles and joints. These ingredients have been chosen for their effectiveness at soothing the skin, permeating to the muscles, reducing inflammation, boosting your antioxidant levels, and healing various parts of the body. The CBD oil acts on pain channels to provide you with soothing relief.
This product is safe enough to use every day. Just massage it into the affected areas as needed, avoiding the face and any areas of broken or sensitive skin. It is good for all skin types.
You can order this hemp cream just once or you can save money by having it arrive every month. In addition, you can use the coupon code SAVE5NOW to save 5 percent off of your order of this product and any other products you find on the Sol CBD website.
Sol CBD Infused Herbal Balm Key Features:
4 ounce container
Contains 12 ingredients
Soothes the skin
Contains antioxidants
Reduces pain
Can be used as needed
Avoid the face, eyes, and sensitive skin
Use coupon code SAVE5NOW to save 5%
Best Organic CBD Cream: Mana Botanics Hemp Balm
If you're looking for an organic CBD cream, our top choice is Mana Botanics Hemp Balm. The organic hemp is combined with organic, unrefined coconut oil and a variety of organic essential oils to relieve pain. The scent is a mixture of lemongrass, peppermint, and lavender, all of which are therapeutic and help you to feel calm and energized. These oils also help the cream penetrate your skin and target the muscles and joints that are causing discomfort. If you have sensitivities to these scents, there is an unscented version available.
You can purchase this as a one- or a two-ounce container. Each quantity contains 150 mg of phytocannabinoids per ounce. If you use the code Mana10, you will get 10 percent off of your entire order. This code can be used to save on any items on the Mana Botanics website.
Mana Botanics Hemp Balm Key Features:
Organic CBD cream
1- or 2-ounce container
Contains 150mg phytocannabinoids per ounce
Smells like lemongrass, peppermint, and lavender
Penetrates the skin
Good for localized pain
Use coupon code Mana10 to save 10%
Best Budget CBD Cream: Elixinol CBD Balm
Elixinol CBD Balm is our top choice for those who are looking for a budget-friendly cannabis cream for better skin health. This is a moisturizer that brings relief to dry, irritated, aging skin. It contains full-spectrum hemp extract as well as ucuuba butter and essential oils such as grapeseed, calendula, and rosemary leaf extract. This formula is plant based and contains no synthetic chemicals or fragrances; the scent comes only from the essential oils and other plant-based ingredients.
This is a vegan, cruelty-free product. Many of the ingredients, including the hemp and the calendula oil, are organic. You can make this hemp cream even more affordable by using the code SAVE10, which will discount you 10 percent off of your entire order on the Elixinol website.
Elixinol CBD Balm Key Features:
Hemp moisturizing cream
Contains full-spectrum hemp
100% plant-based
No synthetic fragrances or chemicals
Vegan, cruelty-free
Many organic ingredients
Use the code SAVE10 for 10% off your order
Best Travel-Sized CBD Cream: CBD Living Travel Lotion
CBD Living Travel Lotion made the top of our list among travel-sized CBD cream. Sometimes you need to take your cream with you to go, and this tube allows you to do just that. This is one ounce of 100 mg CBD cream that is formulated to treat dry skin while also allowing you to relax after a long day on the road or on the go. It is unscented and suitable for even sensitive skin. It contains no THC, so you will not get a high from it.
This CBD lotion doesn't contain any harsh fragrances or chemicals, so it won't irritate your skin. Users report that it's good for muscle pain and for relieving dry skin. This cream is affordable, and you can make it even more so by using the code CBD20, which will give you 20 percent off of your entire order from the CBD Living website.
CBD Living Travel Lotion Key Features:
1 ounce bottle
100mg CBD
Unscented
Good for sensitive skin
No harsh chemicals
Can relieve muscle pain and dry skin
Use coupon code CBD20 to get 20% off of your order
Best CBD Cream With Arnica: Receptra Naturals Serious Relief + Arnica
If you've got aches, pains, and discomforts that could benefit from arnica along with your CBD cream, we recommend Receptra Naturals Serious Relief + Arnica. This product is a blend of natural ingredients, some of them organic, that can reduce inflammation and help you heal from life's little injuries. Note that this particular product does not contain THC, but the company does carry a similar balm that does have THC included.
Some of the ingredients include camphor for opening up pores, jasmine to provide a soothing fragrance, and arnica and jojoba to relieve swelling and inflammation. You can use it daily or even more often, if needed. You can use coupon code RECEPTRACBD10 to get 10 percent off of your entire order from the Receptra Naturals site.
Receptra Naturals Serious Relief + Arnica Key Features:
1.25 ounce container
Contains arnica, jojoba, jasmine, camphor, and more
Good for bruises and inflammation
Can be used daily
Contains no THC
Use coupon code RECEPTRACBD10 for 10% off your order
Who Should Buy CBD Cream
CBD cream has become more popular in recent years. Studies have shown that CBD can help with various health issues, and many people can benefit from using it in its various forms. The cream in particular can help with muscle and joint pain, dry or irritated skin, eczema, and inflammation. Some people find that it can also help them relax.
While CBD cream should be safe for most people, it's a good idea to talk to your doctor before you try it. This is particularly important if you take any prescription medications or if you have any health issues. There is a small chance that the cream could interact with medications that you're taking, so be sure to get a medical professional's opinion before trying it.
Important Features to Consider
When looking at different types of CBD cream, there are some features you should keep in mind. Here's what to consider as you read through the descriptions and make your choice.
THC or not. THC is the compound in marijuana that can produce a high. Most CBD creams do not contain THC, but some do. Be sure to read the label to find out whether the one you are considering contains THC and decide whether you want to use it.
Consistency. A lotion will be less solid than a cream, and a cream will be a bit less solid than a balm or a salve. All of these are used the same way, but your personal preference will determine whether you want a thicker or a thinner consistency.
Potency. Look at the amount of CBD that the different creams contain. You can decide whether you'd prefer one that contains more or less CBD depending on your symptoms, whether you've tried it before, and so on.
Other ingredients. Do you prefer a cream that has only organic ingredients? Do you have any allergies? What scents do you like? Are you looking for a cream that will help with eczema or bruising? The answers to these questions will help you determine what other ingredients you want in your CBD cream.
Frequently Asked Questions
What are the benefits of CBD cream?
CBD cream can help with skin conditions like eczema, dry skin, and inflammation. It can also be used to relax sore muscles and joints. (Check out our list of the best joint supplements if you're having trouble with joint pain.) Some people find that it helps them relax, while others find that it energizes them. If you have depression or anxiety, it might help ease the symptoms, but talk to your doctor about it, particularly if you are on prescription medications.
Can CBD cream treat skin inflammation?
Yes, if you have red, itchy, painful, or inflamed skin, CBD cream can help. Look for one that doesn't have any chemicals that are likely to add to your inflammation and irritation. Also, if your skin inflammation doesn't settle down within a week or two, contact your doctor or a dermatologist to see if you need additional treatment.
What are CBD topicals?
CBD topicals are substances containing CBD that are meant to be used on the skin rather than taken internally. There are creams, oils, salves, balms, and transdermal patches. They can provide relief on the skin or in the muscles and joints.
How long are the effects of CBD topicals?
If your CBD topical is helping you to feel better, most of the positive effects will fade after about six hours. You might still have some effects for a day or two after.
Other CBD Creams We Reviewed
In addition to the CBD creams that made our top 5 list above, we also reviewed 20 other products. These are the best of the rest and great choices to consider. You'll find the information you need to compare them in each listing.
CBD Balms
Foxleaf Premium Hemp Balm Pain Relief Salve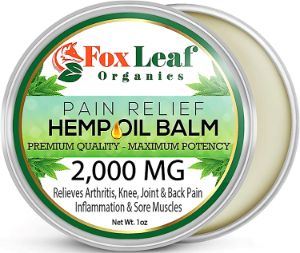 This maximum-potency hemp balm provides relief for arthritis, joint pain, back pain, and sore muscles. It's non-greasy and absorbs quickly.
Key Features:
1 ounce tin
2,000 mg CBD
Won't stain clothing
Cost: $17
Organic hemp extract and arnica combine in this effective balm. It contains 250 mg of hemp extract, and it won't cause a high because it's THC-free.
Key Features:
2 ounce container
Contains no THC
Great for pain and inflammation
Cost: $30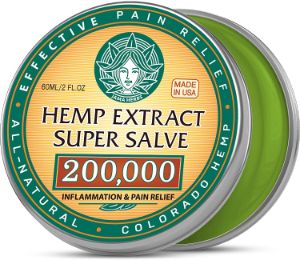 This powerful cream is rich and nutrients and will provide quick and effective relief for sore, aching muscles and joints. Contains 200,000 raw extract.
Key Features:
2 ounce tin
Contains skin-nourishing nutrients
Made in the USA
Cost: $20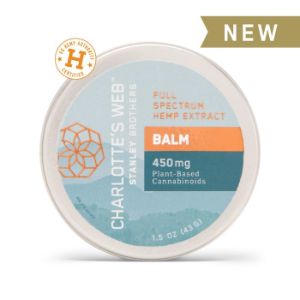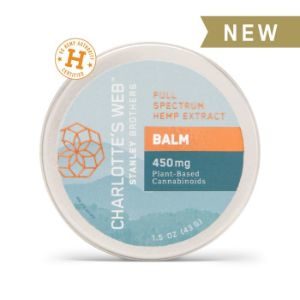 This is a small tin (1/2 ounce) of balm that is perfect for small areas of pain and inflammation, such as the knuckles. Contains no artificial dyes, colors, or fragrances.
Key Features:
0.5 ounce container
Great for small areas
Save 10% with coupon code CWEB10
Cost: $15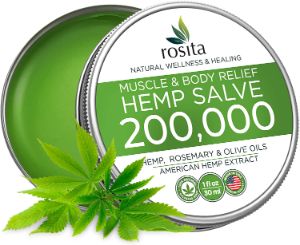 With hemp, rosemary, and olive oils, this balm is extra strong and brings quick relief. You can use it for stiffness, inflammation, and nerve pain.
Key Features:
1 ounce tin
Non-GMO and gluten-free
Relieves pain from damaged nerves
Heating and Cooling CBD Creams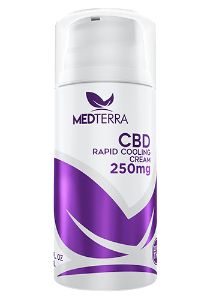 Bring cooling relief to your sore joints and muscles with this cream. It also contains menthol and arnica for quick improvement if you have inflammation.
Key Features:
Approximately 100 uses
250mg or 750mg of CBD
Get 15% off with coupon code OFFER15
Cost: $50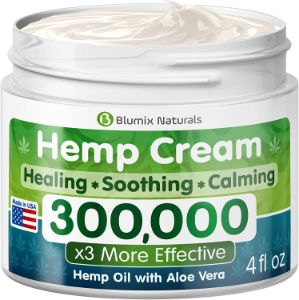 Thanks to the cooling effects of menthol, this hemp cream will help you overcome nerve pain, sore muscles, aching joints, and more.
Key Features:
4 ounce container
Contains menthol
Vegan, no animal testing
Cost: $22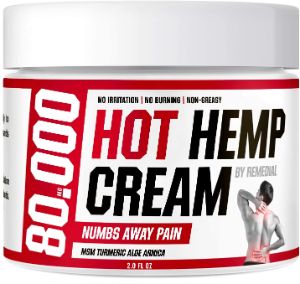 If heat is more your style, you should try this heating hemp cream. It contains turmeric, aloe, and arnica, and it will warm up tired muscles to relieve pain.
Key Features:
2 ounce container
Helps you sleep
Absorbs quickly
Cost: $18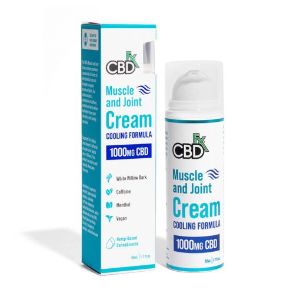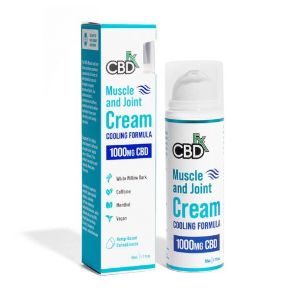 Menthol will cool your skin and muscles while the hemp extract penetrates your skin to help your joints and muscles relax and feel better.
Key Features:
1.7 ounce bottle
1000 or 500mg of CBD
Get 10% off with coupon code FXSAVINGS
Cost: $30
NextRelief Cooling Pain Relief Cream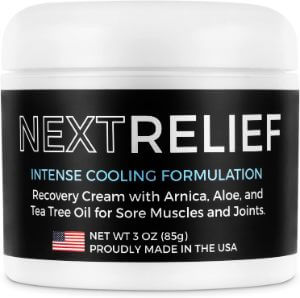 Enjoy intense cooling to bring you quick relief from arthritis, inflammation, and other types of joint and muscle pain.
Key Features:
3 ounce container
Immediate relief
Absorbs quickly
CBD Creams for Skin Conditions
Eczema Therapy Medicated Ointment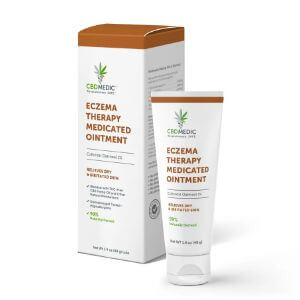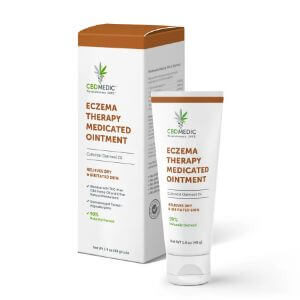 Eczema can be hard to heal, but you should get quick relief with this cream. It includes hemp extract, colloidal oatmeal, and essential oils.
Key Features:
1.4 ounce tube
THC-free
99% natural
Cost: $40
Hemp Labs Naturals All-in-One Skin Cream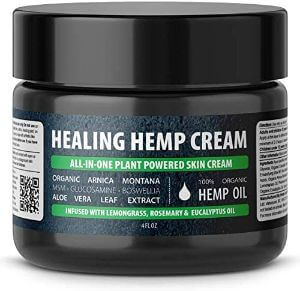 Get your exzema, psoriasis, dermatitis, and other skin conditions under control with the help of this safe and non-toxic skin cream.
Key Features:
4 ounce container
Contains aloe vera and avocado oil
Fast drying
Cost: $35
Manuka Honey Healing Eczema Cream
Hemp seed oil combines with honey, aloe vera, shea butter, and other soothing ingredients to relieve the discomfort of various skin issues.
Key Features:
8 ounce container
Good for sensitive skin
Long lasting relief
Cost: $40
Premium Hemp Healing Skin Ointment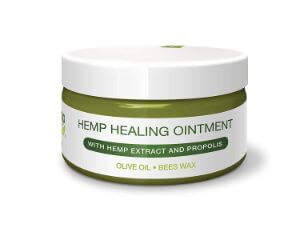 Dry, itchy skin has met its match with this CBD cream made with hemp extract, beeswax, lavender, virgin olive oil, and other natural ingredients.
Key Features:
3.4 ounce container
Organic hemp oil
Fights a variety of skin conditions
Cost: $22
The Body Shop Heavy-Duty Body Moisture Protector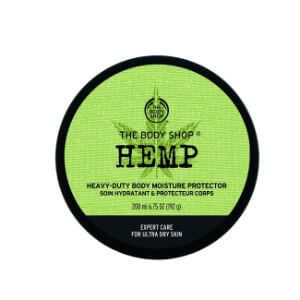 This CBD body butter cream melts into your skin, providing you with all-over moisture and protection from dry skin and other common ailments.
Key Features:
6.75 ounce container
Contains antioxidants
Absorbs easily
Other CBD Creams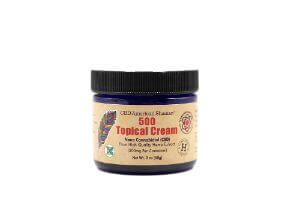 This is a strong CBD cream made from non-GMO hemp. This particular product contains no THC, but you can choose the option for 0.3% THC on the order page.
Key Features:
2 ounce container
With or without THC (choose on the order page)
Save 20% with coupon code AMERICAN20
Cost: $110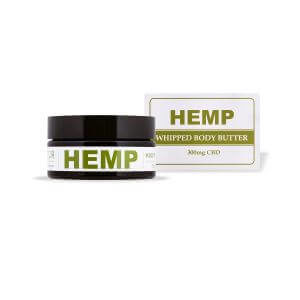 This is a thick, creamy barrier cream that is excellent for dry skin and for preventing drying and chapping. It has the consistency of whipped body butter.
Key Features:
100 mL jar
Choose from 300 or 1500 mg CBD
Save 10% with coupon code BESTCBD10
Cost: $35-80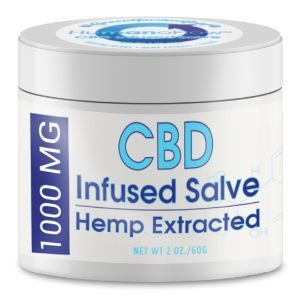 With 1,000 mg of CBD, this strong salve can bring you relief for a variety of maladies. You can save 30 percent on your order if you subscribe.
Key Features:
2 ounce container
1,000 mg of CBD
Save 15% with coupon code GGG4U
Cost: $40
Muscle & Joint Pain Relief Ointment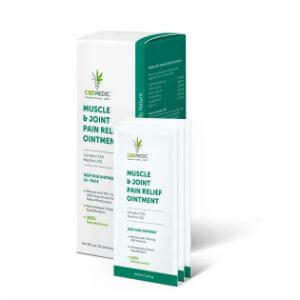 This is a box of 10 packets of single-use, ready-to-use muscle and joint pain relief. Take these convenient packets wherever you go.
Key Features:
Contains 10 single-use packets
Reduces muscle and joint discomfort
Hypoallergenic
Cost: $40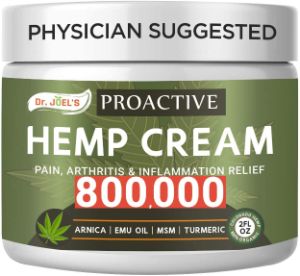 This is a maximum-strength painkilling CBD cream with 800,000 extract. It contains organic ingredients for safe, natural relief.
Key Features:
2 ounce container
Organic ingredients
Easy absorption
Cost: $35