There is no doubt that CBD or Cannabidiol has taken the world by storm over these past few years. Cannabidiol is a chemical compound that is found in the marijuana plant, just like hemp and THC. However, Cannabidiol has zero psychoactive effects on the user. It has been found to have many uses, from decreasing anxiety to even helping to treat acne. It comes in many forms, from oil that you can use sublingual (under the tongue) to gummies.
Cannabidiol contains many anti-inflammatory properties, and can also be used for topical pain relief, as well. This is especially true in cream form.  There are various milligrams that these creams come in. The higher it is in milligrams, you will find the more potent it is in pain relief. It can be used on sore muscles and joints, and in some cases can even help irritated skin. In our search for the best 1000mg CBD creams, we took into account factors like strength, ingredients, price, and more.
Within this highly concentrated cream, CBDFX Muscle & Joint Hemp Cream is incredibly great at putting aches and pains to bed. It also includes other natural ingredients that will help you on your way to a pain free life.
[toc]
The 5 Top-Rated 1,000mg CBD Creams
[table "160" not found /]
*Ratings are current at the time of publication and can change
Best 1000mg CBD Cream Overall: CBDFX Muscle & Joint Hemp Cream
When it comes to CBD creams, the frontrunner was definitely CBDFX Muscle & Joint Hemp Cream. It is made in powerful concentrations of both 500mg and 1,000mg. When applied, this CBD cream delves deep into your skin to soothe tired and achy muscles. It also has an incredible amount of anti-inflammatory properties, with other botanical ingredients such as caffeine and white willow bark that can ease your painful joints. The cream is packed full of cannabinoids, to really get down to helping you get back up and doing the activities that you love.
The hemp used in this CBD cream is 100% organically grown, so that you do not have to worry about any kind of toxins that could be harmful rather than helpful. Each product comes with a certificate of analysis that guarantees it's purity. So, whether it is to help with joint and muscle pain after an intense workout, or because of other pain issues, this cream is one that is sure to help you out. The cream lasts 4-6 hours and can be applied as often as needed. Menthol is also the other ingredient that is included in this cream, which will give you an instant cooling sensation the minute it is applied. For 10% off of your purchase, use the code FXSAVINGS.
CBDFX Muscle & Joint Hemp Cream Key Features:
Highly concentrated formula
Zero toxins
Organic ingredients
Can be applied as often as needed
Best 1,000mg CBD Cream For Fast Relief: Kats Botanicals CBD Salve
If you are looking for a CBD cream or balm that is quick-acting, then Kats Botanicals CBD Salve is a great option for you. If you are looking to target a specific area that may be particularly painful, for instance, your knee, you would do well with this salve. Unlike CBD taken orally, this salve absorbs quickly, dulling or even taking away your pain entirely. As soon as it has absorbed, you will see instant results. In addition to your knees, you can be used on places such as your hands, feet, neck and more.
This salve is all-natural and totally organic. It uses only the purest ingredients, is non-GMO and free of pesticides and all ingredients are grown in the Rocky Mountains of Colorado. It is high-potency, which means that they use the mature stalks of the hemp plant for maximum benefit to you. In addition to CBD, this salve also contains Young Living essential oils in lavender and eucalyptus radiata, as well as olive oil that is infused with arnica and calendula. While the ingredients may be minimalistic, don't let that fool you, this packs a powerful punch when it comes to pain relief. If you are looking to purchase, you can receive 15% off of your order with the code Save15.
Kats Botanicals CBD Salve Key Features:
Minimal ingredients
100% organic
Absorbs quickly
Made with essential oils
Best 1,000mg Budget CBD Cream: GreenGardenGold CBD Infused Salve
If you are looking to try out CBD lotion to see if it works for you, a great option for you is GreenGardenGold CBD Infused Salve. Made with only a total of four ingredients, this salve is a wonderful way to see if CBD lotion is right for you. Their HumanoFlow™ formula contains only Organic Coconut Oil, Hemp Extracted CBD, Organic Natural Vanilla and Organic Beeswax. That's it, there are no fillers and no fluff in this salve. It does not contain any THC whatsoever and is broad-spectrum. The hemp is grown naturally in Colorado.
When you use this CBD salve, you will be greeted with a delightful scent of vanilla. Everything is certified organic, so you know that you are getting high-quality CBD. Their website features a certificate of analysis to assure you that you are receiving exactly what you are ordering. Nothing more, nothing less. It can be applied twice daily to areas as needed. It can be used for conditions like arthritis to everyday muscle aches. If you would like to try out this salve, you can save 15% on your order by using code GGG4U.
GreenGardenGold CBD Infused Salve Key Features:
Made with only 4 ingredients
100% organic
Pleasant vanilla scent
Naturally grown Colorado hemp
Best 1,000mg CBD Cream For Sports: elixinol Sports Gel
During exercise, we tend to work our bodies hard. It is the same way when we play a sport. No matter what, our bodies are in motion. We are bound to have a few sore muscles afterwards. This is where elixinol Sports Gel comes to the rescue. The gel itself is a non-greasy formula, and absorbs quickly for fast relief. With no synthetic colors or fragrances, this gel is made with high-quality hemp extract, capsaicin, camphor and more. It includes a special blend of essential oils, some of which include basil, rosemary, eucalyptus, grapefruit and more to bring out the best in your skin, while helping you heal within. Everything in this product is 100% plant-based.
It is made and safe for all skin types. It is very easy to apply, and you can apply it as often as you need or want to. It is also vegan, as well as gluten-free, so there is no need for unnecessary worry about synthetic ingredients that may bother you. The hemp used to make the gel is grown in the United States, and is broad-spectrum, meaning that there is no THC in it. You are able to view their certificate of analysis right on the product page before you decide to purchase it. However, if you do think that you would like to try this gel out, you can get 10% off of your order with the code SAVE10.
elixinol Sports Gel Key Features:
No synthetic colors or fragrances
Non-greasy formula
Incorporates a blend of essential oils
Absorbs quickly
Best 1,000mg CBD Cream For Skin: Joy Organics Premium CBD Salve
This CBD salve is a wonderful choice for those who are not only looking to help soothe their muscles, but their skin as well. Joy Organics Premium CBD Salve is truly a 2-in-1 product. It is quickly absorbed into your skin, giving you quick relief and softer skin after just one use. It is a broad spectrum CBD salve made with high-quality premium grade CBD. It is THC free, and is made in the United States. All of Joy Organic's CBD products are sent out to third-party labs for testing to make certain that you, the customer receives the highest possible quality product.
This salve also has several wonderful smelling essential oils in them as well as organic beeswax. The oils include lavender essential oil as well as eucalyptus, both of them organic. An analysis is available for viewing on their website where you can view their stats and more. Only the highest quality ingredients make the cut when it comes to creating this CBD product. Moisturize your skin and give your aching muscles a break with this salve. If you are interested in purchasing, if you use the code Pet15, you can save 15% on your order.
Joy Organics Premium CBD Salve Key Features:
Soothing essential oils
Moisturizing
THC free
Broad spectrum
Who Should Buy 1,000mg CBD Cream
When it comes to CBD creams, the higher the milligrams, the stronger the formula is. If you are someone who lives with chronic pain, then a good and high-quality CBD cream is definitely something that will be of use to you. Most creams, salves and gels infused with CBD will give you relief within minutes of application, as it is quickly absorbed into your skin. CBD creams work wonders on painful joints.
It also is very helpful for those who play sports and exercise. It can make a world of difference when applied after a workout. There are quite a variety of different creams out there that work in different ways to help your tired muscles. Your body will certainly thank you after a hard day.
If you're looking for relief from a more temporary kind of pain, then you may want to check out How To Relieve Sore Muscles After A Workout (In 8 Ways).
Important Features To Consider
CBD cream should have high-quality ingredients, be either broad or full spectrum (based on your preference) have clear instructions on how to use it, among other things. Here's what to consider when selecting a 1,000mg CBD cream.
Broad vs. full spectrum. This all depends on what your CBD cream to do. With broad spectrum CBD, it is all about crafting with cannabinoids. This process takes out all psychoactive ingredients, including THC. Other cannabinoids can still be present, but THC is not one of them. Full spectrum CBD does not remove many, if any cannabinoids. THC is left in, usually up to 0.03%, to work with the other ingredients to aid in pain relief.
Dosage. One thing you need to definitely consider is the dosage of the CBD cream that you are using. Make sure that you read the package carefully, so you know exactly how much cream you can use. While some tell you to apply as often as needed, others may say that you should only use it two or three times daily. Also make sure to pay attention to the amount of cream that you are using, for example, it may say a "dime-sized" drop, or something similar.
Ingredients. What you do not want in your CBD cream is any unnecessary ingredients. You don't want chemicals that you cannot even pronounce in your CBD cream. Most creams use all-natural and organic ingredients that are grown without pesticides. This assures that you, as the customer gets the highest quality product that the company can produce.
Size. If you are new to CBD and are looking into trying a CBD cream for yourself, but you are not sure about it just yet, you might want to go with a smaller sized package of 1,000mg CBD cream. Oftentimes they come in different sizes, so if you are ready to try it out, grab a small bottle and see just how well it works.
Frequently Asked Questions
What are some of the benefits of using a CBD cream instead of an oil?
The difference comes where it is targeted. For example, if you have chronic pain all over, a CBD oil or tincture may be a better way for you to go. However, if you are experiencing achy joints and sore muscles, a CBD cream is able to target that area much quicker than an oil would. Oil typically has to metabolize in your system before it starts working. With cream, as soon as it begins being absorbed into your skin where you applied it, you will begin to feel relief within minutes.
What are some other uses for CBD cream?
CBD cream in and of itself has massive anti-inflammatory properties in it. That being said, it can help with a lot more than just sore joints and muscle aches. For example, if you have sunburn, you can apply the cream to the site of your burn and the CBD in the cream will help suppress your body's inflammatory response. It can also help to prevent infections at the site of the sunburn as well. CBD cream can also help with painful menstrual cramps, among many other things.
How much CBD cream should I use?
You should always follow the directions on the package. However, you should also consult with your doctor before beginning anything new to make sure that you are able to use it. A physician may even be able to tell you whether you should take more or less than what is recommended on the package.
Can CBD cream help my skin?
There are many benefits when it comes to CBD cream and skin. Again, jumping back to the anti-inflammatory properties that CBD cream holds, it can reduce redness and puffiness of skin, as well as helping to stop itching, even itching associated with conditions like eczema and psoriasis.
Other Products We Reviewed
We looked at 20 other 1,000mg CBD creams. Although they didn't make our 5 best 1,000mg CBD creams, they're the best of the rest and each is still a great option for you. The information you'll need to compare each one is included with the listing.
Cooling Creams
Aspen Green CBD Cream Cooling Muscle Relief 1000MG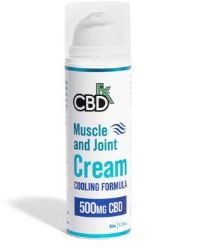 This rich cooling cream delivers instant relief the minute it hits your skin. It is great for your back, shoulders and more. Receive 10% off your purchase with the code ASPENNOW.
Key Features:
Uses whole plant extracts
No psychoactive effects
Full spectrum
Cost: $85
Infinite CBD Freezing Point Cream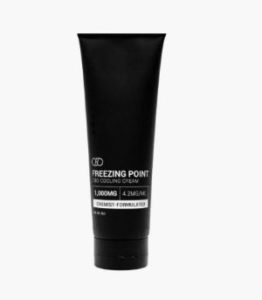 Using cooling menthol and a blend of essential oils, this cream delivers quick and cool relief to where you need it the most. It is made from USA-grown hemp.
Key Features:
Also features eucalyptus oil, peppermint oil, and camphor
Comes in 2 ounces or 8 ounces
Made with CBD isolate
Cost: $67
Leafbloom Organics Phoenix Cooling Cream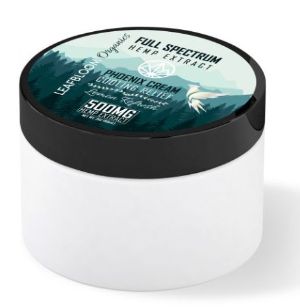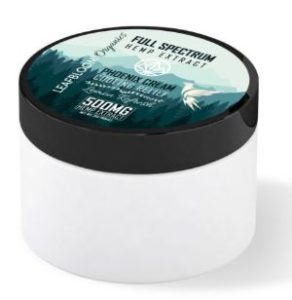 This cream is designed to deliver blood flow to right where you need it, when you need it. It is fast absorbing and quick to relieve any pain.
Key Features:
Decreases inflammation
3rd party lab-tested
Nothing artificial
Cost: $53
Neurogan CBD Cooling Peppermint Rub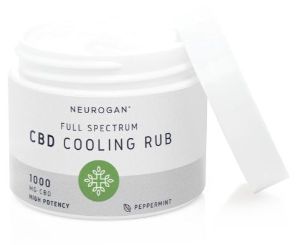 This is a thick and moisturizing cooling rub, using peppermint oil. It comes in both broad and full spectrum.
Key Features:
It gently rehydrates
Contains antioxidants
High-potency
Cost: $40
Veritas Farms Full Spectrum CBD Salve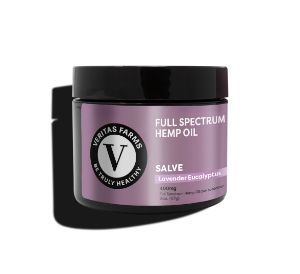 This full spectrum CBD cream comes in three varieties, lavender eucalyptus, unscented and cooling menthol. The hemp plants used are grown non-GMO with no pesticides or chemicals.
Key Features:
Organic ingredients
Uses advanced extraction techniques
Third-party tested for quality
Pain Specific Creams
Aspen Green Pain Relief Cream 1000mg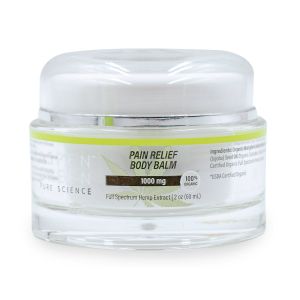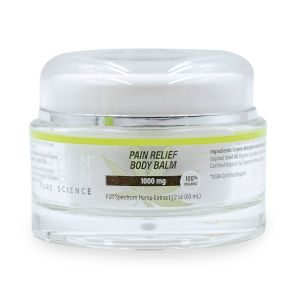 Using therapeutic botanicals, this CBD pain relief cream gives you powerful pain relief. It only takes a pea-sized dab to ease your pain quickly.
Key Features:
Also contains emollients and seeds to penetrate deep into your muscles and joints
Free from any toxins or artificial ingredients
Third-party tested for quality
Cost: $90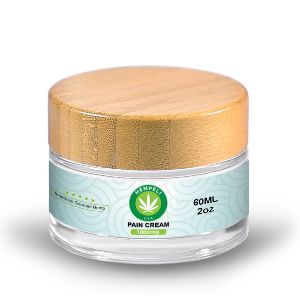 With one of the highest potencies on the market today, this CBD pain cream was developed to deliver soothing compounds right to where you need it. A pea-sized amount is all it takes for this cream to begin working.
Key Features:
Full spectrum
Infused with menthol
Doesn't leave an oily residue behind
Cost: $60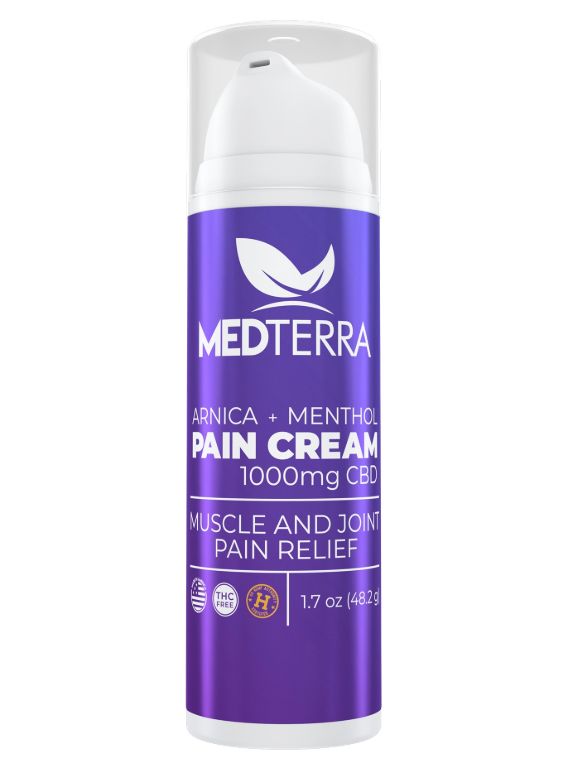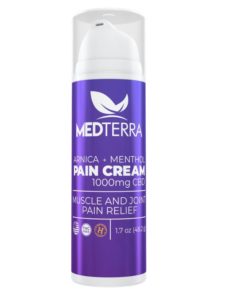 MedTerra pain cream contains a powerful blend of CBD and other organic ingredients to relieve even the most stubborn pain. Receive 15% off of your order when you use the code OFFER15.
Key Features:
Third-party tested
Nothing fake, everything is organic
Use as needed
Cost: $55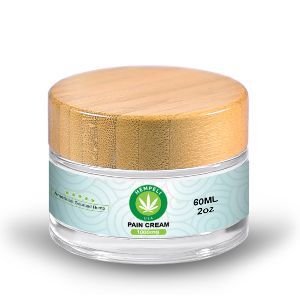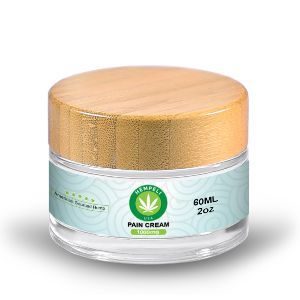 Using non-GMO 100% organic hemp, this pain cream will give you relief. It leaves your skin feeling soft and silky.
Key Features:
Full spectrum
Organically grown in Colorado
Lab tested
Cost: $100
TribeTokes TribeRevive CBD Pain Cream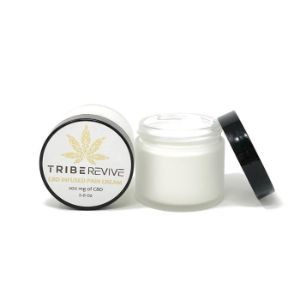 This extra-strength cream tackles pain from every single angle, as well as being nourishing for your skin. From bruises and carpal tunnel, to shoulder and back pain, this cream can help you.
Key Features:
Contains powerful anti-inflammatories
Works immediately
Can be applied every 30 minutes as needed
Moisturizing Creams
cbgenious Scented Topical CBD Cream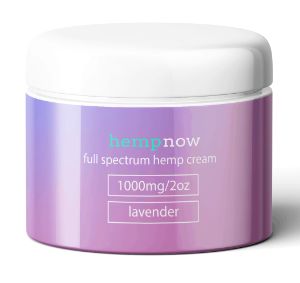 Available in three different scents, this full-spectrum cream is not only luxurious on your skin, but can help with pain. It can be applied as many times as you need it.
Key Features:
Rehydrates and moisturizes skin
Organic scent
Made from organic high-grade hemp
Cost: $60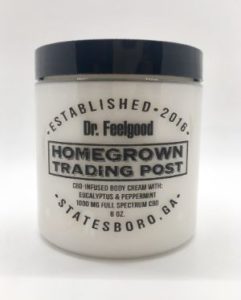 This cream is made with the highest-quality full-spectrum CBD. It is non-greasy and moisturizes your skin.
Key Features:
Helps with restlessness
Infused with eucalyptus and peppermint
Good for chronic pain
Cost: $80
Eden's Herbals CBD Body Lotion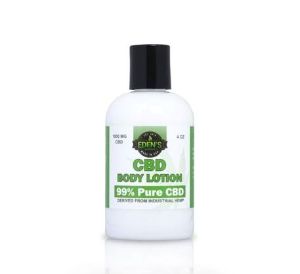 This topical CBD lotion has ingredients in it that helps heal dry and cracked skin. The lotion contains no THC in it.
Key Features:
non-GMO
Also helps with insomnia, anxiety, depression and more
Has zero pesticides and is free of solvents
Cost: $35
Ripon Sunmed Topical CBD Cream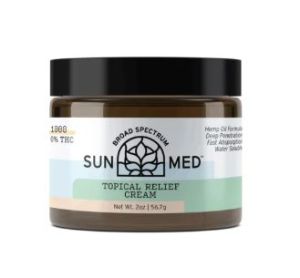 Sunmed's Topical CBD cream is very potent and effective. It has an 18-month shelf-life, so it is long lasting.
Key Features:
Can be applied twice daily
Absorbs quickly
A pea-sized amount is all it takes
Cost: $110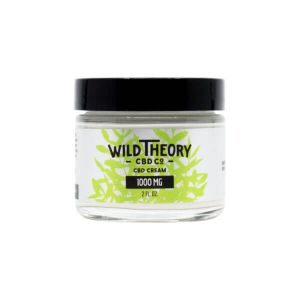 Made with essential oils and herbs that enhance the CBD in this lotion, it can lock the CBD receptors into your skin. It rehydrates, rejuvenates and smooths dry skin.
Key Features:
Derived from pure organic hemp
Absorbs with no oily residue
It only takes a small amount to get relief
Sports Creams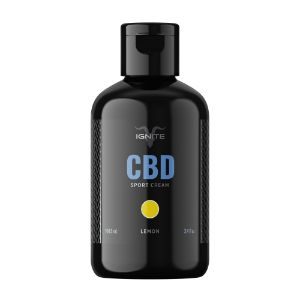 Coming in a wonderfully refreshing lemon scent, this sport CBD cream is great for use before and after a workout. All it takes is a nickel-sized amount to take effect.
Key Features:
Cool sensation on skin
Lemon scent recharges you
Nothing synthetic
Cost: $35
NutraMoon Muscle & Joint Cream
Made in the United States with organic hemp, this muscle and joint cream will feel great after a hard workout. It even contains aloe vera to soothe extra sore muscles.
Key Features:
Organic coconut oil reduces swelling
Relaxes your muscles
Leaves skin feeling moisturized
Cost: $80
PREHEMPTIVE Lavender and Ginger Sports Cream
With soothing lavender and ginger, this CBD sports cream relaxes tense muscles. The cream is handcrafted in small batches to ensure quality.
Key Features:
Absorbs quickly
Nothing artificial
Family recipe from 1933
Cost: $125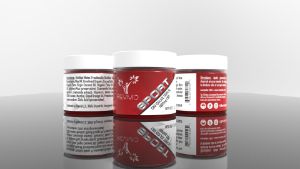 This topical cream helps to relieve soreness that occurs after playing sports or exercising. It can even shorten recovery time.
Key Features:
Double laboratory tested for purity
THC free
Alcohol free
Cost: $75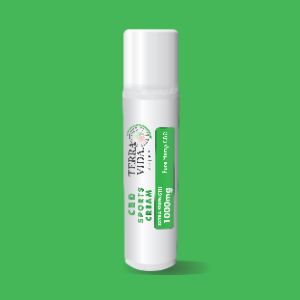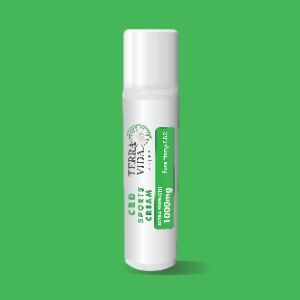 This extra-strength sports cream will keep you moving. It absorbs deep into muscle tissue for faster recovery.
Key Features:
Does not leave behind an oily feeling
Icy menthol feeling
Argan oil is included for extra skin protection
Cost: $30