Anyone who's had an acne breakout – which, let's face it, is most of us – knows just how annoying, painful, and embarrassing they can be. Having a great acne cream can be the difference between suffering through one of those breakouts vs. getting it under control by shortening it, reducing any potential scarring, and lessening the likelihood that the acne will return.
We reviewed dozens of acne creams to identify the best of the best. We considered lots of different features in our search. We looked for products that kept skin fresh and well-moisturized since many acne creams will dry skin out. While we were looking for acne creams that cleared up current breakouts, we were also looking for creams that helped to prevent future breakouts. We also searched for creams that helped to minimize scarring and spots that are left behind from past instances of acne occurrences.
Differin  (Adapalene 0.1%) was the obvious choice for our top pick. It is made with a potent vitamin A derivative called Adapalene, a third generation retinoid. Differin is the first FDA-approved over-the-counter retinoid and this acne cream works to prevent all different types of breakouts. It works its magic in the deeper layers of the skin and helps you control your acne with continued use. Differin can also help with fading acne scars/dark spots.
[toc]
The 5 Top-Rated Acne Creams
*Ratings are current at the time of publication and can change
Best Acne Treatment Overall: Differin
Differin met all of the criteria that we had for a great acne cream. It's also a dermatologist-recommended treatment for clearing acne. Adapalene works deep into the pores to regulate skin turnover, which helps with unclogging pores and keeping oil production under control. The benefits of skin cell turnover from retiniods also mean this ingredient can help improve the appearance of current acne scars (dark marks). We also love that it helps to prevent all different kinds of acne. Small breakouts, large breakouts, whiteheads, blackheads, pimples, small blemishes – this one cream can handle them all. No need to keep a lot of different creams in your cabinet when this one will work on every problem area.
Make sure to do some research before starting a retiniod, especially if you've never used one before!  You'll want to do all you can to prevent retinization.
We do recommend that you use the treatment clean your skin with a gentle cleanser when using this product and minimize the use of irritating ingredient while using Adapalene. Results won't show up over night, but they will be long lasting! For tips on how to use a Differin, check out Dr. Sam Bunting's helpful video on tips for starting a Retinoid.
Differin Key Features:
Oil-free and fragrance-free
Dermatologist-recommended acne treatment
Improves texture and tone of skin
Best Spot/Scar Treatment Acne Cream: Nuonove Herbal Acne Cream
If you've been suffering from acne for a long time, you likely have scars and spots on your face from those breakouts. This Nuonove Herbal Acne Cream is a product that will help give your skin the bounce it needs to heal from the scars of your past battles with acne. It will help to even out your skin in texture and tone and touch.
It also works to balance the oil in your skin, helping to minimize future breakouts on all different skin types. Whether your skin is oily, dry, sensitive, or a combination of the three, you'll love how this acne cream makes you feel. Also, unlike other acne creams we profiled on this list that are designed to work with people of a certain age or a certain type of breakout, the Nuonove cream works for people of any age.
As it balances out your skin's oil, it's also working to calm irritated skin and reduce the appearance of scars and spots left behind when the acne goes away. You'll get a smoother complexion for now and will be grateful for the clearer complexion you'll have in the future.
Nuonove Herbal Acne Cream Key Features:
Firms skin to reduce the look of spots and scars
Works on all skin types
Balances out oil in your skin
Best Budget Acne Cream: Acne Free Terminator 10 Cream
Some acne products out there will charge you an arm and a leg to take care of your skin. Acne Free Terminator 10 Cream isn't one of them. This is a product for people who need help with their breakouts but who also have to stick to a budget. It's a cream that quickly treats blemishes and acne that need fast and effective treatment.
This acne cream has blended natural ingredients and benzoyl peroxide that gives you the best of both worlds. Ingredients like ginger and chamomile will help to soothe your skin and calm it before, during, and after breakouts. Benzoyl peroxide works to get into the acne, dry out the oil, and prevent a recurrence. Combined together, they go on as a cream that blends into your skin and won't leave a white residue behind.
Acne Free Termintator 10 Cream works best a spot treatment cream rather than a cream to apply to your whole face at once. It's great to keep in a handbag for those times when you're at work or out with your friends and you feel a bad breakout coming on. Just apply a little of this cream to the affected area and you'll help to keep that potential pimple from becoming a big breakout.
Acne Free Terminator 10 Cream Key Features:
Light and creamy texture
Combination of natural and medical ingredients
Concentrated formula for quick results
Best Tinted Acne Cream: Adult Acnomel Tinted Acne Cream
It can be frustrating to treat your breakout with acne cream, only to find that the residue of the cream has created a light spot on your face. Enter Adult Acnomel Tinted Acne Cream. It works to treat your stubborn acne, but won't compromise the look of your skin's even coloring in the process.
Recommended by dermatologists, this cream was made to quickly treat problem spots on your face from the moment you feel a breakout coming on. It works quickly at the root of the problem, getting rid of what you have and what you feel coming on, but also working to keep breakouts from happening in the future. The best part is that because it's tinted, it will be doing all of this work while also covering up your problem areas so they're less visible on your face. You have the best of both worlds knowing that you're treating your acne without compromising your even skin tone.
Adult Acnomel Tinted Cream does not contain benzoyl peroxide like so many other acne creams. A potential side effect of benzoyl peroxide is drying out the skin. Because that ingredient isn't in this tinted cream, you know that you won't be left with dry patches as you work to spot-treat your acne. All you'll have is less breakouts and great coverage of the affected areas before the acne goes away.
Adult Acnomel Tinted Acne Cream Key Features:
Does not contain benzoyl peroxide
Helps to smooth texture of your skin
Dermatologist recommended
Best Organic Acne Cream: Keeva Organics Acne Treatment Cream
If you're one who pays special attention to ingredients of the products you use and tries to use as many organic products as possible, Keeva Organics Acne Treatment Cream is the best organic acne cream available to treat your skin. It's full of natural ingredients that are combined together to curb your breakouts and leave you with smooth, soft skin.
This cream will work on all different kinds of breakouts. Whether you suffer from cystic acne or hormonal acne, blackheads or whiteheads, small problem areas or larger effected portions of your face, this cream will work to combat all of your problems. The natural and organic ingredients that you'll find in this product include milk thistle, vitamin E, olive oil, and tea tree oil. Each of these has been found to work in different ways to treat current acne flare-ups and prevent future ones from happening. When you put it on, you'll smell the minty scent and feel the tingling sensation left behind as the product starts to work.
One added benefit to tree tree oil is that it works to stop scarring from acne, which is a fear of every person who suffers from problem skin. It will still soothe your skin and work to minimize the breakouts, yes, but it will also help to heal your skin so that once the acne is gone, you're left with less scars and marks on your face. When you can get all of these benefits from an acne cream that's full of organic ingredients, you know this is a product you'll want to have in your bathroom cabinet.
Keeva Organics Acne Treatment Cream Key Features:
Contains all organic or natural ingredients
Has tea tree oil in it to minimize scarring
Minty scent
Who Should Buy Acne Cream
Acne cream is beneficial to anyone who suffers from skin breakouts, which is most of us at one point or another in our lives. Acne creams can serve multiple purposes depending on which one you choose. Among other things, they can moisturize, clear up current breakouts, prevent future breakouts, and help with scarring or spots left behind after previous bouts of acne.
The key is to choose the one that most fits your particular situation. Do you have dry skin even with pimples? Choose a cream that has a moisture in it. Do you have pock marks on your face from having acne in your past? Choose a cream that is designed to minimalize that scarring while also clearing up any acne you might currently have. Do you only have minor issues with acne but are concerned about future breakouts? Choose a cream that's preventative and designed to minimize future acne occurences.
If you're looking for more to help with your acne, then you may want to check out a couple other articles we have; The Best Supplements For Acne, The Best Acne Face Washes, or The Best Acne Patches.
Important Features to Consider
An acne cream should do several things well. Here's what to consider when selecting an acne cream:
Clear up acne. This can be accomplished by a product that contains ingredients like benzoyl peroxide, which kills bacteria, or it can be done through natural and organic ingredients.
Moisturizes skin. If your cream dries out your skin to the point of creating redness or flakiness, it might not be worth treating the acne. You would be trading one skin issues for another. Plenty of acne creams now include a moisturizer so choose one of those.
Treat acne spots on skin. When bad acne heals, it can leave scarring behind. If your skin has marks from acne, choose a cream that has ingredients that will help treat scars from past acne while also clearing up current acne.
Prevent future outbreaks. Any good cream won't just work to get rid of your current acne, it will work to prevent future acne from returning. If your skin isn't improved over time by the acne cream you're using, it's time to try a different one.
Frequently Asked Questions
What are important features of an acne cream?
An acne cream should be able to help clear up the acne that you already have, help prevent new breakouts, and leave skin feeling fresh. Acne creams can accomplish the first two of those goals with natural ingredients or medicinal ingredients. Many creams also include a moisturizer to keep your skin from feeling dried out as the cream works to control your breakouts.
Why do acne creams often leave skin feeling dry?
The main ingredient in many over-the-counter acne creams is benzoyl peroxide, which kills the bacteria that can cause breakouts. As it does that, it also dries up excess oil in an effort to keep the bacteria from coming back. When your skin doesn't have that oil, it feels dry and can even flake or look red. To combat this, either choose an acne cream that has a moisturizer component, or choose a separate moisturizer that won't clog pores. Different creams have varying effects on different skin types. In order to make sure the cream you chose isn't going to dry out your skin, start by using the lowest strength product, then work up from there if you need more acne-killing power for your skin.
Can a cream really help to clear up my acne?
Yes, it can. However, there are a lot of acne creams on the market and you'll need to find the one that works best for you. Choose one that fits your symptoms, including the treatment of the type of acne that you have, whether or not you have acne scars, ones that have a moisturizing component, etc., and then try it out. The American Academy of Dermatologists recommends trying an acne product for at least four weeks to give it time to start working on your skin. After that time, you should notice improvement in your skin, although it may take another couple of weeks to see actual clearing of your acne. If you don't notice any improvement after four weeks, it's time to switch acne creams.
Do all acne creams help to treat scars?
No, they don't. Some are made just to help clear up current breakouts and prevent new ones, but don't work to treat the scars that previous bouts of acne may have left on your skin. However, there are creams that are designed to do both, so they'll fight current acne and help to heal your skin. If this is important to you, choose an acne cream that's labeled as "spot/scar treatment" so you know it was created to help with your acne scars.
Other Acne Creams We Reviewed
We looked at 20 other acne creams. Even though they didn't make our 5 best acne creams list, they're the best of the rest and each is still a great option for you. The information you'll need to compare each one is included with the listing.
Moisturizing Acne Creams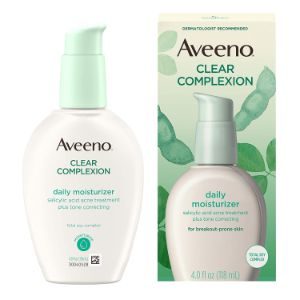 Acne creams can dry out your skin while working to clear breakouts. Aveeno Clear Complexion is a daily moisturizer that keeps your skin fresh and soft while also clearing up your complexion.
Key Features:
Hypoallergenic and oil free
Soy-enriched
Contains acne medication
Cost: $14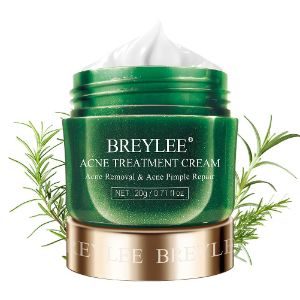 With three different plant extracts in this formula, the Breylee Acne Treatment Cream offers a more natural approach to moisturizing your skin and getting rid of your acne.
Key Features:
Made with tea tree oil and other extracts
Shrinks pores
Lightweight texture
Cost: $12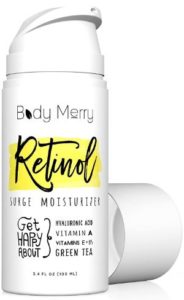 Body Merry Surge Moisturizer keeps your skin moist and fresh while combatting the breakouts you hate. It features many natural ingredients so you can feel good about putting it on your skin.
Key Features:
Cruelty-free
Contains nutrients and anti-oxidants
90-day manufacturer's guarantee
Cost: $23
Derma-E Acne Rebalancing Cream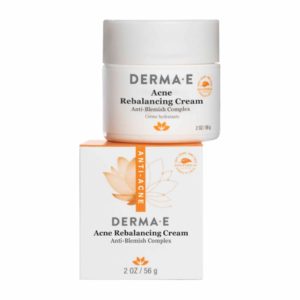 This Derma-E Acne Rebalancing Cream will help your skin stay soft and supple while clearing breakouts, reducing redness, and providing your skin with essential nutrients.
Key Features:
100% vegan
Cruelty-free
Normalizes complexion
Cost: $17
Neutralize Blemish Control Moisturizer Cream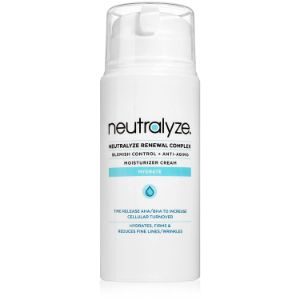 Designed to be used as both day and night, this Neutralyze cream will help to clear up your current acne and prevent future breakouts while keeping your face fresh and moisturized.
Key Features:
Dries quickly into skin
Helps to lessen the appearance of scars
Can be used on whole face or specific spots
Cost: $18
Neutrogena Oil-Free Acne Cream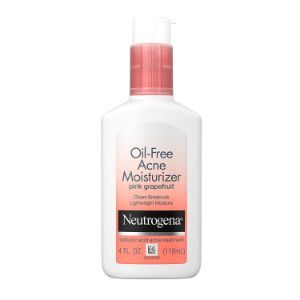 Sometimes the product you trust to moisturize your skin only leaves it feeling oily. Neutrogena's oil-free moisturizer won't clog your pores so you don't have to worry about it contributing to breakouts, but it still leaves your skin feeling fresh and renewed.
Key Features:
Pink grapefruit scent
Non-greasy
Forumlated to fight breakouts
Organic Acne Creams
Eraorganics Tea Tree Oil Face Cream
If you're looking for an organic acne-fighting cream, you'd be hard pressed to find one with better credentials. This Eraorganics Tea Tree Oil Face Cream is cruelty-free, vegan, paraben-free, and non-toxic. It creates balanced skin naturally to get rid of your breakouts.
Key Features:
Extra strength nourishing formula
Organic ingredients
60-day guarantee
Cost: $18
Miss Bud's Organic Hemp Acne Cream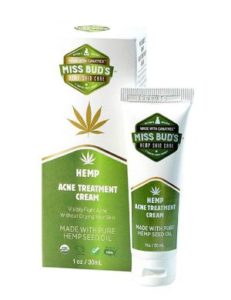 Miss Bud's cream will unclog your pores naturally while moisturizing your skin and preventing future breakouts. You'll get the best results if you use it three times a day.
Key Features:
Made in USA
Contains organic hemp seed oil
Treats all different kinds of acne
Cost: $16
TreeActiv Acne Eliminating Face Cream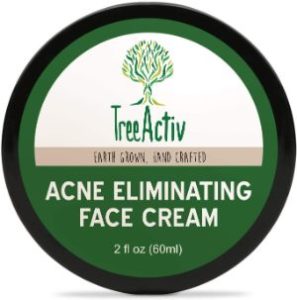 If an ingredient isn't natural and if it doesn't fight acne, you won't find it in this product. TreeActiv's goal is to get rid of your acne the natural way, and they've done it with this light and soft cream.
Key Features:
Contains four different essential oils
Fights multiple kinds of acne
Helps to disiinfect
Spot/Scar Treatment Acne Cream
Acne Treatment Acne Facial Cream
You'll notice a difference in how your skin looks and feels within the first day of using this Acne Face Cream. It will help reduce oil production, which will help stop your face from breaking out.
Key Features:
No GMOs or artificial colors
Made in the USA
Works on cystic acne
Cost: $26
Clearasil Rapid Rescue Spot Treatment Cream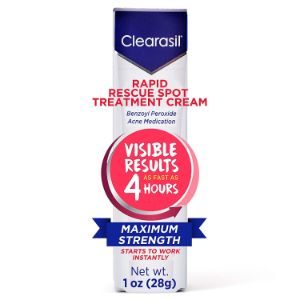 If anyone can create a product that rapidly reduces acne in just four hours, Clearasil is the brand to do it. They're a trusted name and they get trusted results, helping to clear your skin and keep it looking great.
Key Features:
Visible results
Reduces pimple size
Dermatologist-tested
Cost: $8
Divine Derriere Acne Spot Treatment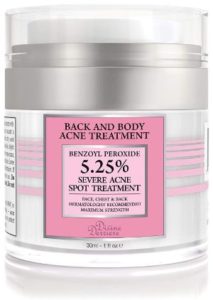 Want a cream that treats your acne without drying your skin? Divine Derriere's spot treatment cream will keep your skin soft while getting rid of acne and keep it from coming back.
Key Features:
Contains benzoyl peroxide
Dermatologist-reviewed
90-day guarantee
Cost: $19
La Roche-Posay Effaciar Acne Spot Treatment Cream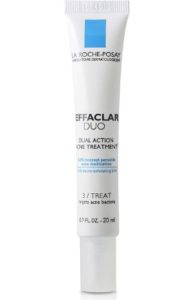 La Roche-Posay is a brand with 90,000 dermatologist recommendations worldwide. This cream absorbs quickly into your skin for fast results when spot-treating those tough acne spots.
Key Features:
Provides cell exfoliation
Treats patches of deep acne
Award-winning formula
Cost: $20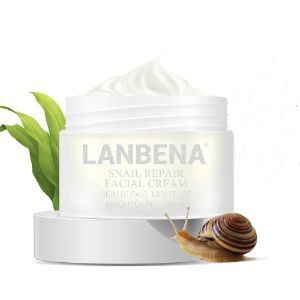 Lanbena cream is designed to firm your skin while it clears up your acne. It's a gentle way to fight your acne while protecting your skin.
Key Features:
Contains natural elasticity and collagen
Tightens pores
Repairs acne scars
Cost: $9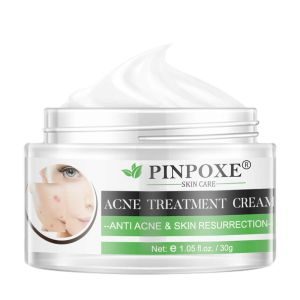 The lightweight formula of this Pinpoxe acne cream will absorb into your skin and won't leave any residue behind as it kills bacteria and helps to balance the oil your body produces.
Key Features:
Contains natural ingredients
Reduces scarring
Smooths complexion
Cost: $17
Terez & Honor Acne Spot Treatment Cream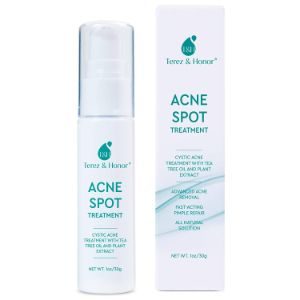 Herbal essences and oils add a natural touch to this Terez & Honor Acne Spot Treatment Cream. The concentrated formula works to quickly clear up patches of deep acne.
Key Features:
Dermatologist-recommended
Kills bacteria
Penetrates into pores
Cost: $13
Vie Naturelle Acne Treatment Cream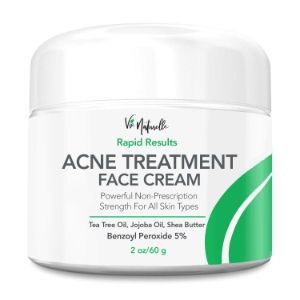 While some acne products are geared towards people of a specific age or gender, this acne treatment cream can be used equally by anyone of any age. It will help heal acne scars and remove spots.
Key Features:
Contains three acne-fighting ingredients
Made in the USA
Clears skin quickly
Cost: $20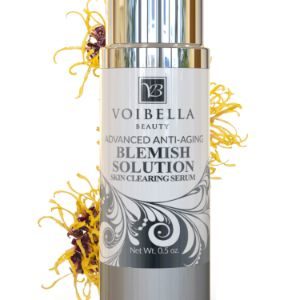 Voibella Blemish Solution works hard to get rid of your acne scars and your current breakouts and its natural ingredients also fight to keep your skin from breaking out repeatedly.
Key Features:
Contains safe ingredients
Helps to speed healing
No burning sensation on your skin
Tinted Acne Cream
Clearasil Tinted Acne Treatment Cream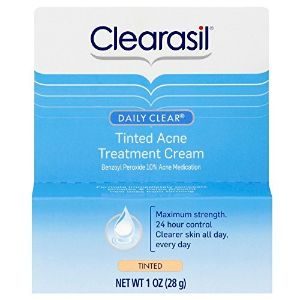 If you suffer from acne but love your make-up, Clearasil tinted acne cream might be the answer you need. It gives you coverage like make-up, but also provides a maximum strength formula to help clear up your skin.
Key Features:
24-hour control
Medicated cream
Fights breakouts
Cost: $6
Neutrogena SkinClearning Tinted Acne Cream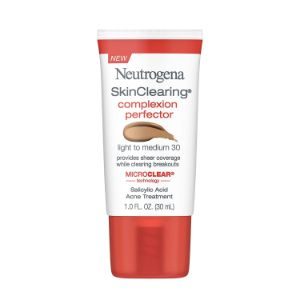 This tinted acne cream will give you the look of make-up that you want, but won't contribute to more breakouts. Instead, it will give you great coverage while also clearing up the acne you have.
Key Features:
Diminshes breakouts
Microclear technology
Matte finish
Cost: $9