Most of us may have been affected by acne at some point in our lives. Whether it may have started as a teenager, or as a young adult, or even later on in our lives. It can be frustrating dealing with acne. Our skin can be stubborn, and it may take trying various different treatments in order to calm it down and ultimately go away. Usually, it takes daily treatments to keep it at bay. We all have differing skin types, so we have to take that into account as well when looking for a good acne treatment.
We reviewed dozens of acne treatments to identify the best of the best. Some features we considered in our search were ease of use, length of treatment and more.
Proactiv Solution 3-Step Acne Treatment was the winner when it came to the best acne treatment. With a soothing solution, it helps to clear up redness and more.
[toc]
The 5 Top-Rated Acne Treatments
*Ratings are from Amazon at time of publication and can change
Best Acne Treatment Overall: Proactiv Solution 3-Step Acne Treatment
This brand has been around for quite some time, and it has proven time and again that it has staying power because of its powerful products. Proactiv Solution 3-Step Acne Treatment uses three different solutions that work together to clear up even the most stubborn acne. When you use their cleanser, toner and repairing treatment, you will see amazing results in the reduction of your acne. It helps to heal acne-prone skin by getting down to the root cause of it, like oil and dead skin cells.
This set features micro-crystal benzoyl peroxide, which is an acne medication that has been proven to help heal acne. They have designed it to work even faster than before. All of their products are dermatologist-developed. The cleanser exfoliates your skin using tiny beads to remove dead skin cells. It uses benzoyl peroxide to cleanse your pores and get rid of any bacteria that is lingering. The toner works at removing excess oil from your face. While the repairing treatment helps to protect you from future breakouts. In as little as six weeks, you will begin to see clearer skin and acne marks will go away.
Proactiv Solution 3-Step Acne Treatment Key Features:
Uses a cleanser, toner and repairing treatment to tackle acne from all sides
Micro-crystal benzoyl peroxide works quickly
Exfoliates and removes dead skin cells
Dermatologist-developed
Our Runner-Up Pick: Dermala 30 Day Acne Kit FOBO – Fear of Breaking Out
For a long-term acne solution, Dermala 30 Day Acne Kit FOBO is exactly what you're looking for! Using quite an array of potent ingredients, this holistic treatment fights your persistent acne with a gentle cleanser that removes dirt and oil without over-drying your skin; exfoliating pads with powerful ingredients like Salicylic Acid that unclog pores and remove dead skin; pimple patches that treat existing blemishes; and a prebiotic and probiotic supplement to keep your gut healthy and immune system functioning properly.
This acne solution treats your skin from the inside out. The kit comes with a 30 day routine that will help you get your acne under control. You can even track your acne journey using their Dermala Acne Tracker app. The app is free and available for both iOS and Android users. It works on all skin types.
Dermala 30 Day Acne Kit FOBO – Fear of Breaking Out Key Features:
Contains potent ingredients including Salicylic Acid
Softens skin
Tracks your progress with the Dermala Acne Tracker app
Indicated for use on all skin types
Best Budget Acne Treatment: Differin Adapalene Gel
Differin Adapalene Gel starts working deep in the pores, where breakouts begin. Its unique formula restores skin and texture. You can use this as a daytime or nighttime routine. It prevents acne from forming. It works differently than other acne treatments because it normalizes your skin's cell turnover. It targets clogged pores and inflammation. It is made with a water-based formula that is alcohol-free, oil-free, and fragrance-free, so you do not have to worry about your skin becoming irritated when using this product. This contains the first prescription-strength retinoid to be sold over-the-counter. In fact, you used to only be able to attain it with a prescription from your doctor.
In as little as 12 weeks, you will begin to see results and reduces up to 87% of acne in users. After 12 weeks, your skin will continue to clear up as you use Differin gel. It clears up and prevents whiteheads, blackheads, unclogs your pores, and restores skin tone. It also helps to reduce the risk of hyper-pigmentation and scarring. This product is even so wonderful at treating acne that it won the 2019 Allure Best of Beauty Award.
Differin Adapalene Gel Key Features:
Alcohol, oil, and fragrance
Unclogs pores and restores skin tone
First RX strength retinoid to be sold over-the-counter
Results can be seen in as little as 12 weeks
Best Light Therapy Acne Treatment: NEWKEY Led Light Therapy Mask
Light therapy is a very unique way to treat varying skin issues. The NEWKEY Led Light Therapy Mask treats those various skin issues, but it can also help to treat your acne as well. It is made up of medical LED beads that use a specific wavelength to treat different skin issues. Using light treatment on your face is not painful. It is ideal for use in all skin types. It works best when you use it three to four times a week at 20-minute intervals.
This light mask uses seven different colors to treat varying skin problems. The red light is used to improve circulation and to reduce wrinkles. The green light is there to calm and balance out your skin tone, while also promoting lymphatic drainage. When you use the blue light setting you are killing any bacteria on your skin and diminishing skin inflammation as well as preventing future breakouts, so this would be the setting to use for your acne. The yellow light enhances immunity in your skin, that setting is best for use on sensitive and swollen skin. The light blue can help with allergies, and it enhances your cell's energy. White light increases your skin's metabolism. The purple light is a mixture of red and blue, and it improves your lymph metabolism.
NEWKEY Led Light Therapy Mask Key Features:
Seven different light settings
Easy to use
For use with all skin types
Only needs to be used for 20-minute intervals
Best Acne Treatment Serum: Eva Naturals Vitamin C Serum
Cleansing and exfoliating naturally, Eva Naturals Vitamin C Serum is packed to the brim with antioxidants. The retinol in this serum works hard to clean out your pores, to make them appear smaller. It naturally reduces inflammation of your skin. It also offers up the exfoliating effects of salicylic acid, which helps to fight blemishes and acne. There are many additional benefits to using this serum. If you have dry skin on your face, it can help to moisturize your skin.
The Niacinamide ingredient in the serum helps to keep your skin looking healthy, as opposed to red and swollen. In no time, you will have a complexion that simply glows. It even helps to correct dark spots that sometimes appear on your face. The herbs and essential oils that are contained in this serum boost collagen, and even help to erase wrinkles. It is safe to use daily and is great to use on any skin type. It is for both women and men to use to help their acne. Hydrate your skin and fight acne at the same time when you use this vitamin C serum.
Eva Naturals Vitamin C Serum Key Features:
Reduces red and swollen skin
Exfoliates, fighting acne and blemishes
Created with natural ingredients
Safe to use daily
Who Should Buy Acne Treatment
If you have struggled with acne and blemishes, and you are ready to take care of it once and for all, then purchasing an acne treatment is the number one thing to do. Whether you have dealt with it since you were a teenager, or you are going through it now as an adult, there are a wide variety of acne treatments out on the market that you can use to clear up redness and reduce swelling. It is important to take care of your skin, especially your face. Anyone dealing with clogged pores or an oily, or even dry face will benefit greatly from using an acne treatment product.
Another factor that you may want to consider addressing is the toxins in your body. Because of that, you may be particularly interested in How To Detox Your Body: 5 Tips Backed By Science.
Important Features To Consider
A good acne cream should be able to clear up your skin with the right ingredients, work on the severity of your acne and more. Here's what to consider when selecting an acne treatment that is right for you.
Skin type. One thing that you definitely have to consider before purchasing any acne treatment is your skin type. You need to figure out if your skin is dry, oily, or a combination of both. There are many different acne treatments, and some are aimed at certain skin types. For example, if you have dry skin, you may want to use an acne treatment that has a moisturizing agent in it to help heal the dryness and keep it from getting dry again. On the other side, if your face is prone to being oily, you will want to look for a treatment system that helps to balance out the moisture on your face.
Ingredients. There may be a little research that you want to do before you purchase an acne treatment. Make sure to check the ingredients listed on the product. You want to make sure, especially if you have sensitive skin that what you are looking into purchasing will actually help your acne, versus making it any worse. Also, if you happen to be allergic to certain ingredients, you will want to check that the treatment you want does not have anything that will trigger an allergic reaction.
Severity of acne. There are varying degrees of how bad acne can get. You may just have a mild case of acne. In that case, you may just need to purchase a gentle acne treatment system. If you have a more severe case of acne, you will want to look into a stronger treatment system. If you are unsure about anything, you should always call your doctor, or see a dermatologist to see what they might recommend for you.
Frequently Asked Questions
How does acne treatment work?
The answer to this question all depends on what kind of skin type that you have. While most acne treatments are aimed at unclogging your pores and cleaning up bacteria on your face, there are others that have ingredients to help to remove excess oil from the skin. When you learn what your skin type is, you can figure out what type of treatment will work the best for you.
How long does it take for an acne treatment to work?
While you may start seeing little results when you start an acne treatment, it can take up to four weeks to fully begin to see real and tangible results. Some acne treatments take longer than others for you to begin to see results. Some treatments can take four to six weeks, while others can take up to six to twelve weeks.
How can I clear up acne fast?
There are a few ways that you can clear up a problem spot quickly. If you wear makeup, make sure it is not pore-clogging makeup. If it is, try switching to makeup that has salicylic acid in it. Another thing to do is to make sure that you do not over dry your face. You can also use an ice cube wrapped in a thin cloth, and hold that up to the spot where your breakout is. This can help to temporarily reduce swelling and redness.
Why is my acne not going away?
There can be a few reasons why your acne is being stubborn and not going away. One of those reasons can be hormones. Certain medications can regulate hormones so that your acne can be managed. But you would need to see your doctor in order to figure it out. Munching on greasy foods can also contribute to your acne's extended stay. The other possibility is that you may have a case of cystic acne, which is where the pores in your face become so blocked, that the surrounding skin cells burst, and it thus results in redness and inflammation. If your acne is not going away, it may be worth a visit to a dermatologist who will be able to recommend a good acne treatment regimen for your specific skin type.
Other Products We Reviewed
We looked at 20 other acne treatments. Even though they didn't make our 5 best acne treatments list, they're the best of the rest and each is still a great option for helping to clear up your acne. The information you'll need to compare each one is included with the listing.
Adult Acne Treatment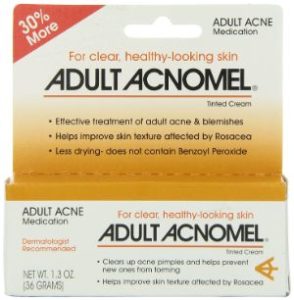 This cream helps to treat acne and prevent future breakouts. It comes dermatologist recommended.
Key Features:
Also helps rosacea
Helps prevent new pimples
Improves skin texture
Cost: $10
This drying lotion blemish treatment helps to gently reduce the appearance of acne spots. It will soothe and calm the skin.
Key Features:
Quick-acting
Helps clear up pimples, blackheads and more
Camphor ingredient soothes and cools skin
Cost: $15
Newport Cosmeceuticals Glycolic Acid Pads
These glycolic acid pads work to minimize your pores. It begins by healing the skin from inside out.
Key Features:
Infused with chamomile
Hydrates skin
Helps to diminish acne scars
Cost: $27
Touch Benzoyl Peroxide Acne Treatment Gel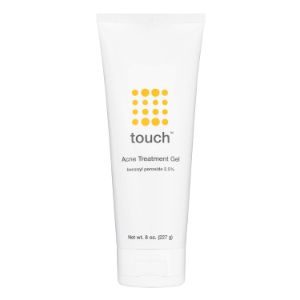 This is a fast-acting acne treatment gel that is lightweight. It does not add to irritation or dryness.
Key Features:
Oil and alcohol-free
Can be worn underneath makeup
Reduces redness
Cost: $18
Vie Naturelle Cystic Acne Spot Treatment Cream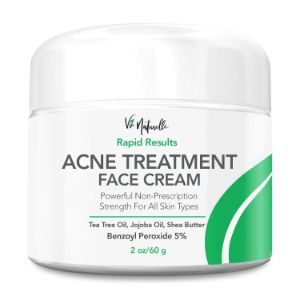 This is a natural cream that acts quickly on acne. It naturally helps to remove spots.
Key Features:
For all skin types
Essential oils help to clear skin
Dermatologist recommended
Cystic Acne Treatment
Acne Treatment Inc Cystic Acne Treatment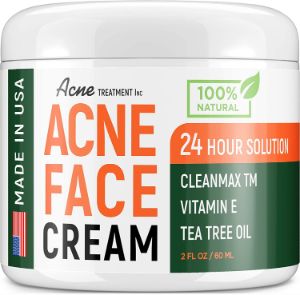 This treatment has powerful herbs like tea tree oil and more. It soothes and calms your skin.
Key Features:
See results in as little as 5 days
No artificial color or fragrance
Helps get rid of post-acne scars
Cost: $21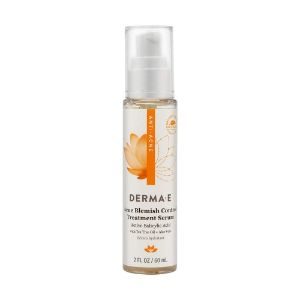 This serum exfoliates the dead skin off of your face. Aloe vera is included in it and soothes skin.
Key Features:
Willow bark extract helps to clean out pores
All-natural
Anti-blemish complex soothes skin
Cost: $14
Diva Stuff Cystic Acne Spot Treatment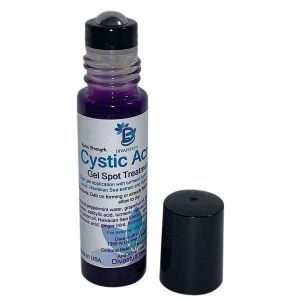 This soothes acne and helps inflammation. It also has tea tree oil in it, which can shrink pimples.
Key Features:
Moisturizes while fighting acne
Dissolves dead skin cells
Can stop blemishes in their tracks
Cost: $18
GENIUS Acne Spot Treatment Serum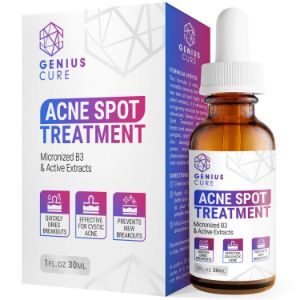 You can apply this directly to your blemishes for effective treatment. It is good for all types of skin problems.
Key Features:
Reduces spots and scars
Decreases future breakouts
Created with multiple plant extracts
Cost: $15
Medical Miracles Hydrocolloid Acne Remover Sticker Dots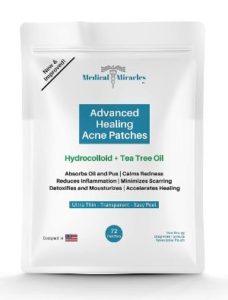 These easy-to-use sticker patches are made with high-quality ingredients and help to keep the area clean. The patches are nearly invisible and offer quick results.
Key Features:
Small and breathable
Made with tea tree oil
Good for all ages
Acne Treatment For Oily Skin
Bioré Pore Penetrating Charcoal Bar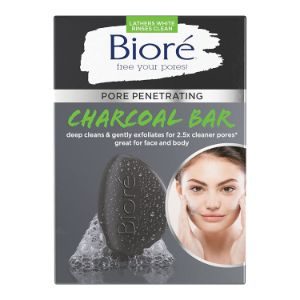 This bar uses natural charcoal to draw out impurities in the skin. It also deep cleans and exfoliates your face for less oil.
Key Features:
Oil-free
Uses natural peppermint oil
Natural charcoal gently exfoliates
Cost: $6
Era Organics Tea Tree Oil Face Cream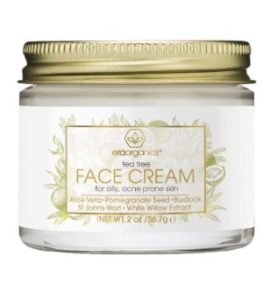 This face moisturizer uses tea tree oil, amongst other ingredients to help clear up oily skin, blemishes and more. It is even good for cystic acne.
Key Features:
Soothes and nourishes aggravated skin
Won't irritate skin
Helps to boost healing
Cost: $18
La Roche-Posay Effaclar Medicated Gel
This cream is the number one skincare brand in European pharmacies, and it targets excess oil and helps to clear up breakouts. It is dermatologist tested.
Key Features:
Fragrance-free
Allergy-tested
Oil-free
Cost: $15
Neutrogena Rapid Clear Oil-Eliminating Foaming Facial Cleanser
This is a foaming facial cleanser that helps to eliminate oil. It also controls shine and will not clog your pores.
Key Features:
Dermatologist recommended
Will leave your skin feeling refreshed
Reduces surface oil
Cost: $7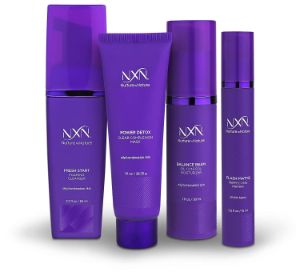 This is a four-step system used to control oily skin. It helps to balance out skin that is prone to breakouts.
Key Features:
Dermatologist recommended
Reduces shine
Matte primer controls oil
Acne Treatment For Dry Skin
Divulge Beauty Exfoliating Face Mask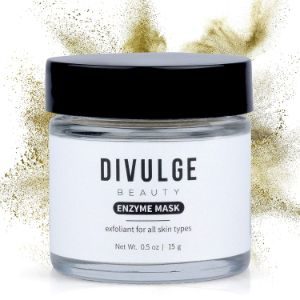 Water-activated, this face mask dissolves dead skin cells. Oats help to calm and soothe skin.
Key Features:
Minimizes pores
Removes dark spots and blackheads
Fragrance-free
Cost: $19
DR. WITCH Gentle Soothing Facial Cleanser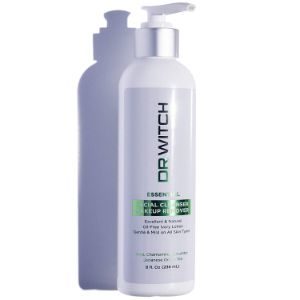 This cleanser is naturally creamy, to soothe your dry skin. It also dissolves hard to remove makeup.
Key Features:
Sulfate-free
Has powerful antioxidant properties
Combats damage caused by the sun
Cost: $20
Honeyskin Organic Face and Body Cream Moisturizer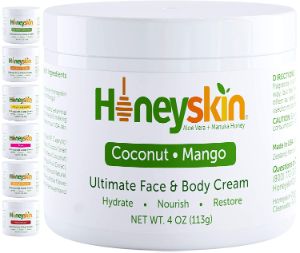 This moisturizer uses manuka honey and aloe vera, amongst other ingredients to soothe skin and naturally moisturize. Made with organic ingredients.
Key Features: 
Gets rid of redness and itching
Good for all skin types
Paraben-free
Cost: $22
NeedCrystals Microdermabrasion Crystals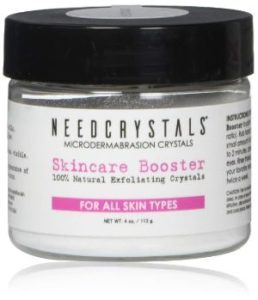 These microdermabrasion crystals provide gentle exfoliation to remove dead skin cells. It stimulates blood circulation to the face and nourishes skin.
Key Features:
Use with your favorite cleanser
Softens skin
Cleans out pores
Cost: $10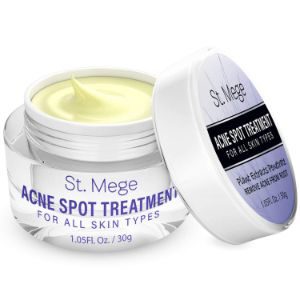 This anti-acne cream is packed full of moisturizing ingredients like chamomile, aloe vera, and honeysuckle. It will help improve your skin tone.
Key Features:
Penetrates the skin to prevent the formation of acne
Corrects dark spots
Balances water and oil levels on the skin
Cost: $15