Setting up a garage gym allows you to maintain your fitness routine without the inconvenience of getting to the gym. But, setting up your workout space to best meet your needs can be a challenge, which is why we've put together some cool design ideas to help inspire you. 
Liven Up the Walls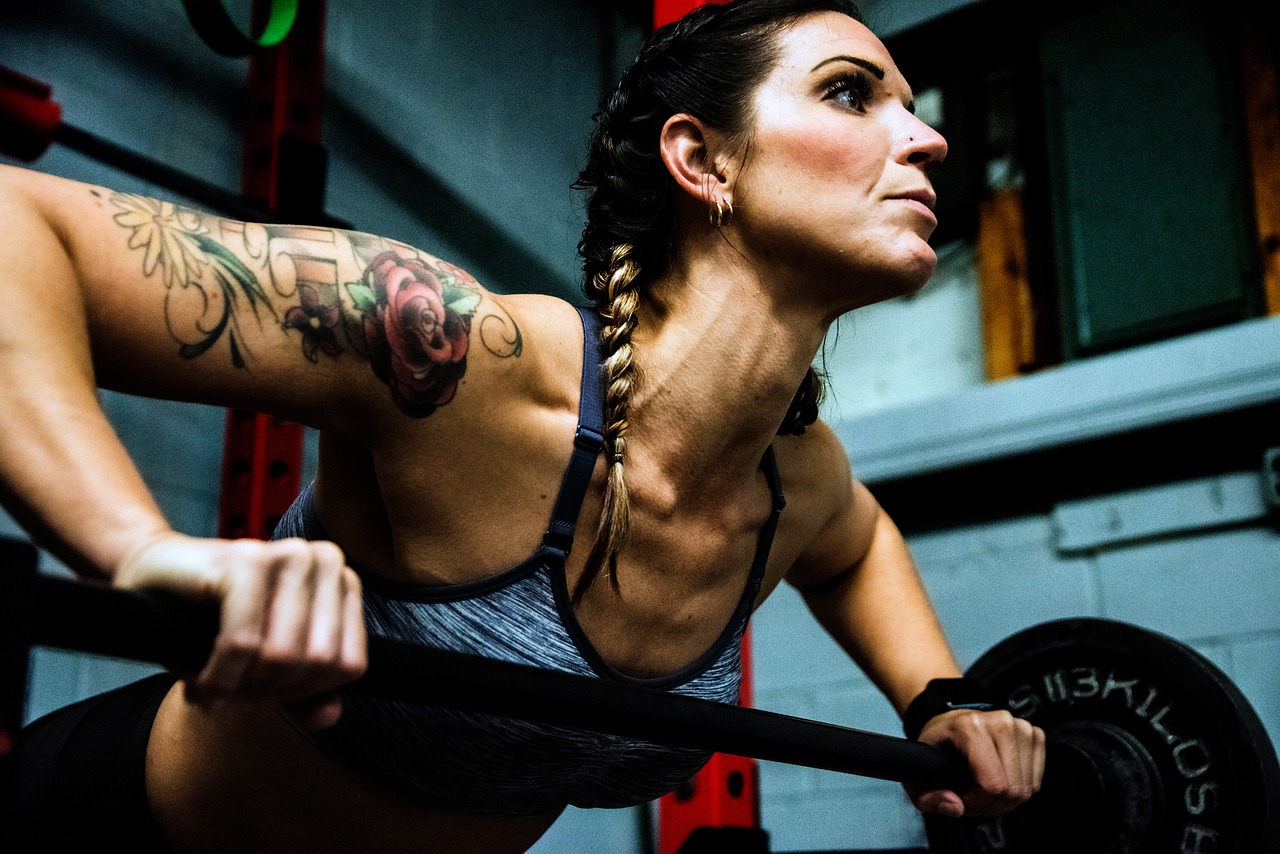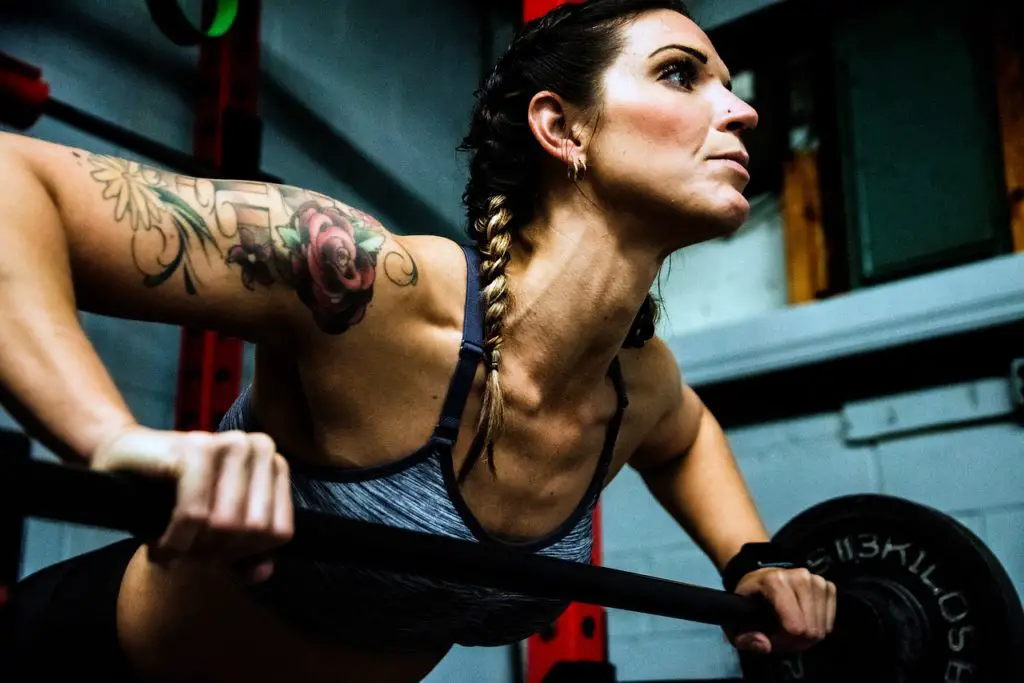 Image courtesy of Pixabay 
Think beyond the floor space when setting up your home gym and don't be afraid to liven up the walls. Adding hanging storage for ropes, bands, and mats is one place to start. You can also add a fun paint color to brighten up the space, as well as inspirational decals to help keep you motivated. Red is a particularly motivating and energizing color.1 A chalkboard wall allows you to write down your daily or weekly workout plan and have it close at hand at all times. Mirrors on the wall can help you check your form and really cue into movements. Hanging posters of athletes who inspire you can also help you stay motivated when it's workout time.
Don't Skimp on Lighting
You can really spice up your garage gym by changing up the lighting in the space. Most garages have a single light that might not be sufficient for lighting up the space. Our bodies take cues from the amount of lighting in a space, and if your garage is dark you may find yourself sluggish instead of energized when it comes time to do your workout. Skip the old school fluorescent lights and instead opt for LED lighting, which is longer lasting and more cost-effective. It also mimics traditional daylight. If you have the space and handiness, consider installing recessed lighting. It will give your home gym a luxury feel and can help turn your garage into a legitimate gym.
Focus on Flooring
The concrete floor of most garages is not really ideal for a home gym, as it can put a strain on your joints and be damaged by equipment. The best flooring you can have is a layer of rubber. Either tiles or rolls work for this purpose, with rolls being the less expensive option. You can get mats to cover the entire surface of your floor, or you can delineate specific sections by only lining where equipment is. You can get mats in varying colors to suit your design esthetic. 
Consider Layout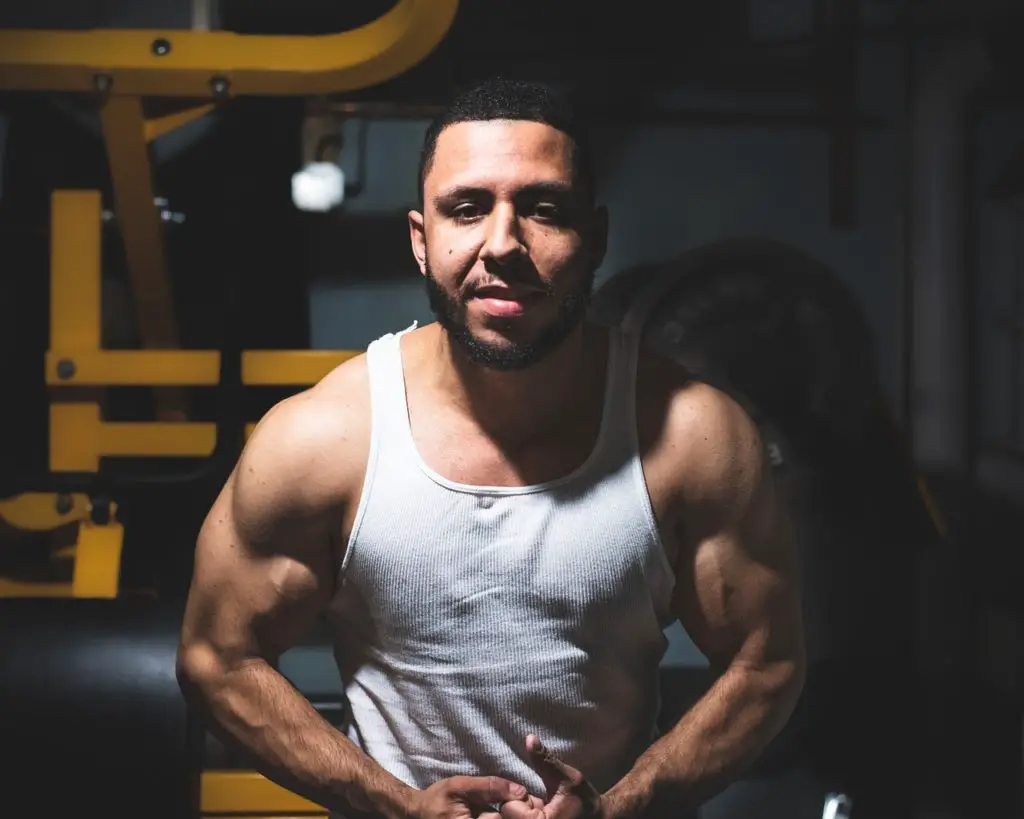 If you aren't planning on doing workouts with much equipment, you can get by with as little as about 36 square feet, or an area that is about 6'x6'. This includes yoga, jumping rope, bodyweight, and HIIT workouts. If, however, you want equipment in your garage gym, you'll need to allow enough space for the equipment as well as getting around it.  Keep in mind that injury while at home alone is perhaps more dangerous than that at the gym, so you'll want to take extra care.2
Here are some average dimensions to give you an idea of the required space:
Treadmill: 64 x 28 inches
Elliptical: 72 x 30 inches 
Stationary Bike: 35-48 x 18-26 inches 
Rowing Machine: about 72 inches long 
If you plan on sticking to weight lifting, you'll want to aim for a space of about 20 to 50 square feet. This will of course depend on whether you use dumbbells and a weight bench or a single station home gym apparatus.
Weight Bench: 50 x 19 inches 
Single Station Gym: 55 x 60 inches
Keep It Minimalist
While it can be tempting to stack your garage gym with every piece of equipment you might use, simple is often better. A cluttered and crowded space will leave you feeling anxious and not in the mood to work out. Some weights on a rack, a bench, and a piece of cardio machinery such as a treadmill are just perfect for most home fitness enthusiasts.
Consider Multimedia
Decide if you want to have a TV, music, or both. A TV will require a bit more wiring and setup than a music system but can be worth it if you want to watch a show while on the treadmill or to follow along with an online workout. For music, a simple Bluetooth speaker should do the trick. Opt for a smart speaker so you can shuffle songs or podcasts hands-free. 
With a little bit of planning, you can have a home gym setup to rival any professional gym, all with the convenience of never having to leave home. – That alone could be enough to get your health and fitness back on track.3 A few tips and tricks are all it takes to have your space looking great in no time flat.
Article Sources
Healing Daily uses only high-quality sources, including peer-reviewed studies, to support the facts within our articles. Read our editorial process to learn more about how we fact-check and keep our content accurate, reliable, and trustworthy.
Elliot AJ. Color and psychological functioning: a review of theoretical and empirical work. Front Psychol. 2015;6:368. Published 2015 Apr 2. doi:10.3389/fpsyg.2015.00368
Graves JM, Iyer KR, Willis MM, Ebel BE, Rivara FP, Vavilala MS. Emergency department-reported injuries associated with mechanical home exercise equipment in the USA. Inj Prev. 2014;20(4):281-285. doi:10.1136/injuryprev-2013-040833.
Roberts CK, Segovia DE, Lankford DE. Effects of Home-Based Exercise Training Systems, Combined with Diet, on Cardiometabolic Health. Int J Exerc Sci. 2019;12(2):871-885. Published 2019 May 1.