Fibromyalgia is a condition that affects primarily the muscles and joints. Those suffering from the illness often have pain in various areas of their bodies and also have fatigue, which can range from mild to severe. Other symptoms can include insomnia, trouble with concentration, depression, and anxiety. There is no cure, but lifestyle changes and medications can often help with the symptoms. CBD can be a natural treatment for those who would like to try it to see if it relieves their symptoms.
Benefits of CBD Oil for Fibromyalgia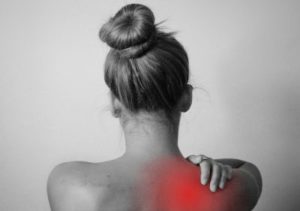 CBD, one of the chemical compounds of cannabis, has been found to significantly improve muscle and joint pain. Researchers are not sure at this point exactly how it works, but one common theory is that CBD oil can interrupt the way that the brain processes pain. Another is that CBD reduces inflammation in the brain as well as inflammation in general, which translates to less pain from fibromyalgia as well as from other conditions that cause swelling, inflammation, pain, and soreness.
In addition to stopping pain in its tracks, CBD can help people sleep better. Getting more sleep can not only improve your mood but it can also prevent pain that is exacerbated by sleep deprivation. Sleeping well can also help diminish the fatigue that often accompanies fibromyalgia.
And finally, it is well-known that CBD can help reduce the symptoms of anxiety and depression. Both of these conditions can cause someone to perceive pain differently, and those suffering from anxiety and depression often feel aches and pains. Since fibromyalgia can go hand-in-hand with anxiety and/or depression, it makes sense that by reducing those symptoms with the help of CBD oil, some of the physical pain of fibromyalgia might be alleviated.
How to Use CBD for Fibromyalgia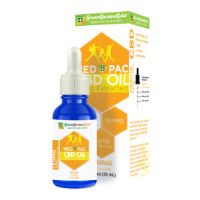 750mg MED PAC™ CBD Oil
Relieve your fibromyalgia pain with the help of this flavored CBD oil from GreenGardenGold.
There are many ways that you can use CBD for fibromyalgia. You can choose a product with or without THC (the cannabis compound that causes a high). There is some evidence that using a product with THC will help with pain more than using one without, but if you do not want to experience the potential side effects of THC, then choose a CBD product without the compound included. As a compromise, you might look for one with low levels of THC.
Your options range from CBD oil  and CBD tinctures to gummies and topicals like CBD creams and balms. (You can check out our list of the best CBD creams.). Oils are usually taken sublingually (under the tongue), but some are approved for vaping. (Do not vape any substance that is not made expressly for inhalation.) Gummies are eaten, and topicals are rubbed onto the skin.
Most people who have not tried CBD for pain relief before should use a low dosage at first and then gradually increase it as needed and desired. It is important to talk to your doctor about what dosage, if any, might be safe for you; this is particularly important if you are already taking medication for your fibromyalgia for for any other health concerns.
Safety of CBD Oil for Fibromyalgia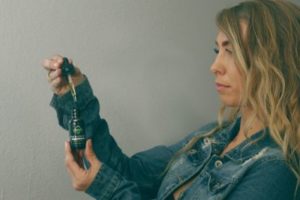 In general, CBD oil, tinctures, and gummies are regarded as safe for many people. Only your doctor will know if it is safe in your particular circumstances. That's because he or she will be aware of what medications and supplements you are already taking as well as any other health concerns you might have. Some medications might affect how the CBD affects you, especially if you choose a product containing THC. Do not stop taking prescription medications that you are taking without discussing it with your doctor.
Vaping CBD oils or other forms of cannabis can cause lung problems, particularly if you have asthma or other respiratory ailments.
Using a type of CBD with THC might cause some anxiety and mood or appetite changes. CBD that doesn't contain THC can cause dizziness, drowsiness, and dry mouth. These side effects are usually mild and will go away. If you have side effects that concern you or that don't go away over time, contact your physician.
If you have fibromyalgia or a similar condition that causes you muscle and joint pain, insomnia, and anxiety or depression, you might consider giving CBD products a try. If you don't have luck with one type, such as a topical, you might decide to try another type, like an oil or gummies. Always talk to your doctor before starting a new supplement, especially if you're already taking painkillers or other medications for your fibromyalgia.