You might just think it is a fun activity for the kids, but skateboarding is enjoyed by a growing number of adults and with good reason.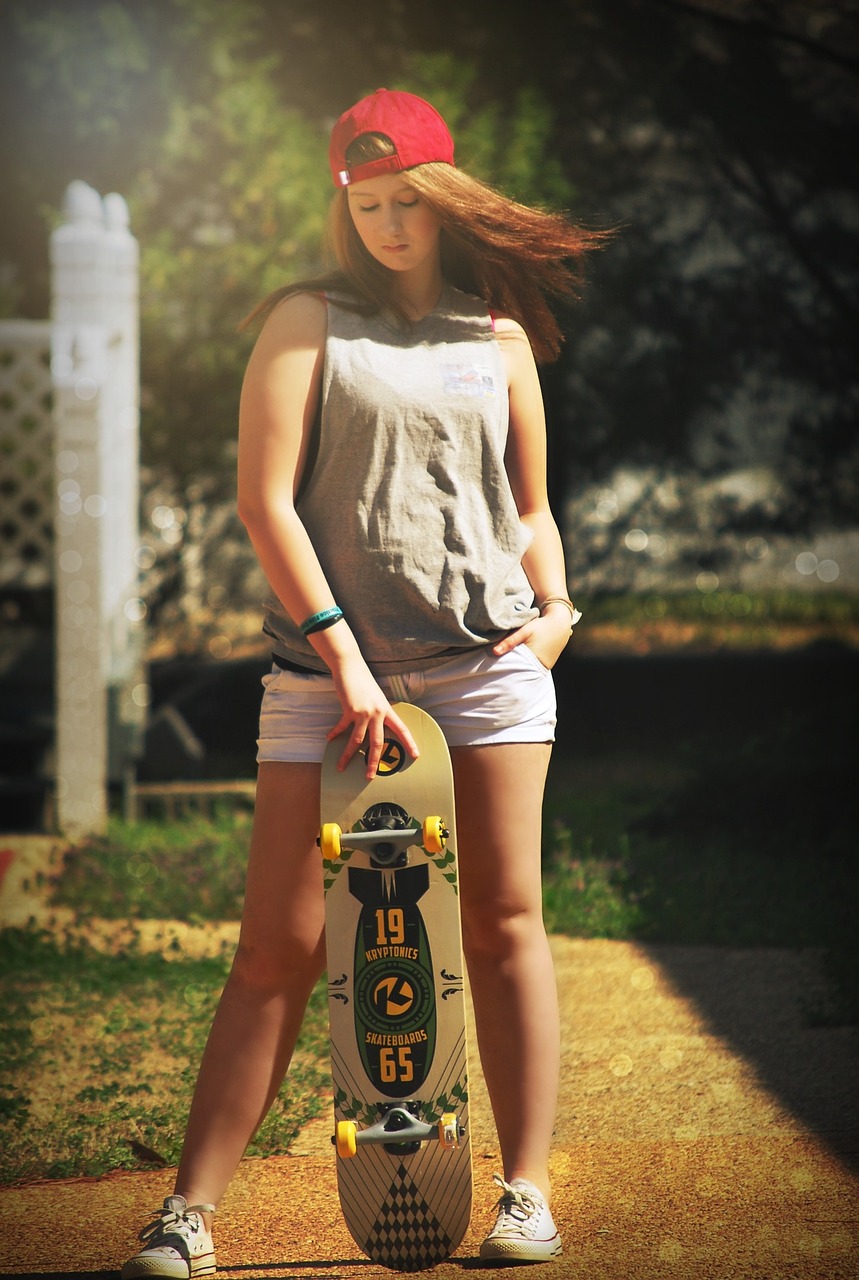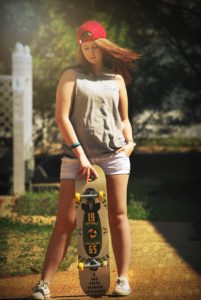 Not only is it fun to push a board around and practice your tricks, but it turns out that skateboarding is actually a pretty good workout too. 
What is Skateboarding? 
Skateboarding is a sport that involves riding on a device known as a skateboard. You stand on the board and push yourself along with one foot on the board and one foot on the ground. The wheels on the board move you along the ground. 
Types of Skateboards
There are different types of skateboards, including: 
Old school skateboard
Penny
Slalom longboard
Technical sliding longboard
Cruiser
Craving longboard
Electric
Most people can get by with an old-school skateboard for general boarding and tricks, but more serious skateboarders will want the right type of board for their specific style of skating — be that racing or tricks. 
Which Type of Skateboard is Right for Me? 
If you just want to ride and do a few basic tricks, a shorter skateboard will be preferred for your needs. If you're planning to use your board to get around town and for longer rides, then a longboard or cruiser is the better option. You'll then want to consider your weight and height issue along with your foot size to select the perfect size skateboard. Be sure to size up the materials a board is made from in order to make sure it is durable. 
What Type of Skateboard is Best for Kids? 
The best type of skateboard for kids is a mini-cruiser style. For those under the age of five with a shoe size of three or smaller, a plastic deck mini skateboard is a solid choice. Otherwise, look for a wooden mini cruiser skateboard. Kids can learn to use a classic longboard with some practice and time. 
What Type of Skateboard is Best for a Beginner? 
The best type of skateboard for a beginner is a classic longboard or a double-kick popsicle, as these models have a better balance. This gives the rider more control while reducing the chance that they'll hurt themselves. Of course, it's best to follow the size chart of skateboards when shopping for a skateboard. 
Is Skateboarding Good Exercise? 
Yes! Skateboarding is actually really good in terms of exercise. Not only are you working on your balancing muscles, which activate and strengthens your core, you're also working your leg muscles quite a bit. Add to that that the Center for Disease Control and Prevention considers skateboarding to be a moderate-intensity cardio workout, and you can safely say you're getting your daily dose of exercise while skateboarding.1 This holds true whether you're simply gliding down the sidewalk or working on your tricks at the park. 
It's recommended to skate for about 150 minutes per week if you want to reap the fitness benefits of skateboarding. The faster you skate, the more energy you'll consume and the more of a workout you'll get.2
Be sure to eat a balanced diet and maintain healthy lifestyle habits if you're looking to use skateboarding as a means of losing weight.3
How Do I Get Started Skateboarding? 
Getting started skateboarding is fairly easy, though like riding a bike it will take some practice and perseverance in order to become proficient. 
First, stand on the board with one foot in front of the other. 
Next, use your rear foot to propel yourself forward. Tilting from one side to the other will allow you to steer the board. You may place your rear foot on the board in between pushes if you have enough momentum. 
That's it! Repeat until you feel confident in your skills. 
Remember that although skateboarding is an effective exercise, there is always a risk of injury, especially for those who are new to the sport. Accidents can include things such as strains and sprains, cuts and scrapes, and bone injuries due to falls.4 It's recommended (especially for those new to boarding) to wear safety equipment such as helmets, wrist guards, knee pads, and elbow pads.5
The best spot for beginners to practice their skills is a paved, flat area free of debris. Be sure to start off slow and focus on maintaining your balance. As your skills improve, you can then focus on increasing your speed and adding in tricks.
Article Sources
Healing Daily uses only high-quality sources, including peer-reviewed studies, to support the facts within our articles. Read our editorial process to learn more about how we fact-check and keep our content accurate, reliable, and trustworthy.