The keto diet is the up and coming way to lose excess body fat. While the science is still out on its effectiveness, many people claim that this diet has helped them lose weight when followed correctly. If you're considering trying this diet, you might want to purchase a keto supplement. This kind of supplement can help your body stay in ketosis if you splurge on some extra carbohydrates while also offering a variety of other benefits that make losing weight easier.
Of course, not all keto supplements are made the same. In fact, there is a wide variety of keto supplements out there that have a varying degree of effectiveness. We reviewed dozens of keto supplements to help you choose the best of the best.
After some debate, the Exogenous Ketones BHB Keto Pills quickly rose to the top as the best keto supplement available. It includes many high-quality ingredients that are specifically formulated to ignite ketosis, burn fat, and increase your energy.
[toc]
The 5 Top-Rated Keto Supplements
*Ratings are from Amazon at the time of publication and can change
Our Top Pick: Exogenous Ketones BHB Keto Pills
The Exogenous Ketones BHB Keto Pills are formulated with high-quality ingredients that can help you achieve fast and sustainable weight loss. Each dosage of pills includes 1650 MG of BHB Keto Salts, MCT oil, natural caffeine, and L-Carnitine Tartrate. When you go on a low carbohydrate diet, it is no secret that your energy can drop substantially. Your body uses carbs for energy. When you don't give your body the carbohydrates it is used to getting, you can begin to feel tired and fatigued. This supplement boosts your energy while also helping you enter ketosis. It helps you avoid the dreaded "keto-flu" that causes so many people to splurge on their diet. It does this by providing your natural energy with caffeine and keeping your body well supplied with fats using MCT oil.
Even better, this keto supplement can also help you boost your brain power and decrease mental fatigue, which is often associated with the Keto diet. It works to increase the ketone level in your brain and helps regulate your blood sugar. Many customers also reported that this supplement helped curb appetite, though this was not reported by all users. This company's customer service is also stellar. Some customers even reported that they were contacted to ensure the pills were working for them!
Exogenous Ketones BHB Keto Pills Key Features:
Made with high-quality ingredients
Increases energy
Helps achieve ketosis
Improves mental focus
Our Runner Up Pick: Perfect Keto Exogenous Ketones
While there are many keto supplements out there, some can actually prevent you from entering ketosis because they contain carbs. Luckily, Perfect Keto Exogenous Ketones does not contain any carbs, sugars, or fillers. It is also free of caffeine, which is particularly helpful for those who react negatively to caffeine or don't necessarily need an energy boost. Ketosis does no cause everyone to feel fatigued. The extra boost of caffeine that is found in many keto supplements can do more harm than good for some people, depending on your reaction to the keto diet and caffeine. However, because this supplement lacks caffeine, it does not provide the energy boost that many other supplements feature. This is the main reason that it is not our Top Pick.
The main ingredient to this formula is beta-hydroxybutyrate, which can help you get into ketosis faster and therefore lose weight faster. This formula raises ketone levels in your body and is a good option for those starting the keto diet or who just have difficulty getting into ketosis. This supplement is easy to mix and works well in water as well as other beverages. Like many supplements, it can help you burn extra weight and improve your mental clarity.
While this product's reviews are mostly positive, some customers did have a few complaints. The recommended daily amount of this supplement is 20 calories, which is a lot when you're on a diet. While it doesn't contain carbs, these calories can affect your weight loss. Other customers were disappointed with the quality of the powder and reported that some of the powder got hard over time. Overall, this is still a wonderful keto supplement, but it isn't quite as good as our top pick.
Perfect Keto Exogenous Ketones Key Features:
Does not contain caffeine
20 calories per serving
Contains BHB
Improves mental focus
Best Budget Pick: Keto Electrolyte Supplement
Most keto supplements are designed to increase your overall weight loss and help you enter ketosis faster. The Keto Electrolyte Supplement is different, however. It is formulated to help your body stay hydrated and healthy while you diet. Your body needs salts and B-vitamins to function correctly. Otherwise, you will take longer to recover from your workouts, your endurance will suffer, and you can begin to feel fatigued. This supplement helps you avoid those problems by supplying you with the electrolytes you need. It contains real salt, B vitamins, magnesium, zinc, and potassium, all of which are necessary for a healthy body. While many electrolyte formulas include low-quality salts and other ingredients, this supplement uses only the best salts available.
Many customers agreed that this supplement really does help you stay hydrated and helps you get the most out of your workout. Of course, this supplement works differently than many others designed for the keto diet because it isn't going to help you at all if you aren't working out. It does not contain ketones or helps you lose weight directly. Instead, it helps you put more into and get more out of your workouts while also providing you with some much-needed nutrients. If you're just looking for a little extra oomph, this supplement is a good choice. That said, it is not going to help you achieve ketosis as some other supplements will.
Keto Electrolyte Supplement Key Features:
Contains high-quality salts and B-vitamins
Provides extra hydration
Does not contain ketones
Best Keto Supplement Pills: Keto Electrolyte Supplement
If you're looking for something to help you reach ketosis, the Keto Burn Pills might be a good option. They are caffeine-free and are solely designed to help you reach ketosis faster. Some customers also reported that they improved their energy without the additional caffeine that some supplements include. On top of containing ketones, this supplement also includes some nutrients that are easy to miss while on a keto diet. This can help you feel healthier and more energized, which might be why some customers reported decreased fatigue and more energy. The supplement can also help you feel full for longer because of the ketones it contains. If you have difficulty sticking to your diet because of hunger, this can help substantially.
Unlike most other keto supplements, this product is designed to work even if you aren't on a keto diet. However, most customers who did report weight lose were on some sort of diet or regularly exercising. It is likely they these pills will not help you lose weight by themselves, but they are a wonderful addition to any keto diet. Many customers had good things to say about this product. Many reported that they lost substantial weight. However, there were quite a few who didn't lose anything or even gained weight. Of course, different supplements work differently for different people. If this supplement doesn't work for you, we recommend trying one of our other top 5 keto supplements.
Keto Burn Pills Key Features:
Helps you achieve ketosis
Improves weight loss
Can help even if you aren't on a strict keto diet
Decreases fatigue
Best Keto Supplement Powder: Giant Keto Exogenous Ketone Supplement Powder
Have you tried other keto supplements before with little to no luck? Looking for something that doesn't include just the same-old ingredients? The Giant Keto Exogenous Ketone Supplement Powder is made with a unique ingredient profile. This supplement includes BHB like most keto supplements, as well as a variety of vitamins and minerals that can help improve your overall health. We lose weight best when we are healthy, so getting all the nutrients you need can decrease your weight in the long run. All of these nutrients can also help improve your immune system, increase your mental function, and prevent mood declines, which are quite common with the keto diet. With nearly 12g of BHB salts per serving, this supplement can help you enter ketosis and stay there, even when you've binged on carbs. We particularly loved that this supplement comes in delicious flavors, including raspberry lemonade and Maui punch. After all, you're more likely to use something if it tastes good.
Many customers raved that this was the best keto supplement they have ever used. Just a quick scroll through some customer reviews is all it takes to see what a huge following this product has. It tastes great and is extremely effective when paired with a low-carb diet. Of course, no product is without its downsides. Not everyone enjoyed this product's flavors, and there were many reports that this supplement did not dissolve completely. However, after taking a closer look, it did seem that the dissolving issue was a user error, not a problem that is innate in the product. There are also various different flavors available, so if you don't like the first one you try, you can always get another.
Giant Keto Exogenous Ketone Supplement Powder Key Features:
Contains BB salts
Includes added vitamins
Many different flavors available
Can increase mental function
Who Should Buy a Keto Supplement
Like any diet, the keto diet restricts you from eating certain foods. This puts you at risk of missing out on key nutrients you might need. Without these vitamins and minerals, you can become fatigued, experience the "keto-flu" and lose endurance, which can negatively affect your ability to lose weight. Furthermore, ketosis is also very hard to achieve, so it can sometimes be helpful to add in a supplement to give you the little extra boost you need to get there. While you don't necessarily need a supplement to be successful on the keto diet, supplements are so helpful that we recommend them to anyone on the keto diet.
While most people look into keto supplements to help them lose weight, the right supplement will also help you avoid many of the negative side effects of ketosis. "Keto-flu" and negative mood changes are both common side effects of the keto diet. While some of these effects do come from ketosis itself, they can also be caused by not consuming enough vital nutrients. Supplements can help this problem as well by providing a variety of nutrients your body needs. Even if you have no problem losing weight or achieving ketosis, a keto supplement can help you stay healthy while you're dieting.
Important Features to Consider
A keto supplement should have a few important features. Here's what to consider when selecting a keto supplement:
Formulation. The particular formulation of the keto supplement is very important. After all, it is the ingredients that make the supplement work in the first place. Different formulations are going to work differently for different people. While one keto supplement might not work for you at all, others might bring huge benefits. We recommend trying a couple of different supplements to see which ones work best, especially if you don't have much luck with the first couple of supplements you try. Just because one formula doesn't work for you doesn't mean none of them will.
Dosage. This is particularly important if your supplement is in pill form, but can be important for powder supplements as well. No one wants to swallow five different pills at once. Make sure whatever supplement you choose as a reasonable dosage amount.
Taste. If you're getting a powder supplement, the taste is extremely important. If something tastes horrid, you probably aren't going to use it. Of course, it is very hard to find a supplement that tastes absolutely amazing, but it should not be difficult to find one that is at least mediocre.
Benefits. Not all keto supplements are designed to have the same benefits. While some are meant to put you into ketosis, others just focus on keeping your body healthy while you're dieting. Others might focus on offsetting the effects of the "keto-flu." Think carefully on what you want to get out of a keto supplement and be sure to purchase a supplement that is designed to do that. If you answered "all of the above," you might want to consider getting multiple supplements, as finding a good one that does everything is very difficult.
Effectiveness. While some people do react differently to supplements than other people, there are some supplements out there that just aren't effective for anyone. They could have low-quality ingredients, a poor delivery method, or just a bad formulation. Whatever the reason, you obviously don't want to get a supplement that isn't going to work. We recommend checking customer reviews and a product's rating in order to determine its general effectiveness, or you could simply choose one of our top products, which all have good ratings. And remember, just because a supplement works for most people doesn't necessarily mean it is going to work for you. If you don't see a result from a supplement, feel free to try something else, even if that supplement seems to work wonders for other people.
Frequently Asked Questions
What are keto supplements and how do they work?
Keto supplements are supplements that are designed to be taken while you're on a keto diet. While you don't necessarily need a supplement in order for the keto diet to work, many supplements over benefits that make losing weight easier or offset the dreaded "keto-flu."
Different supplements work in different ways. Keto supplements can contain a wide variety of ingredients. Some contain ketones that can help you achieve ketosis, while others contain vitamins and minerals that can offset the symptoms of "keto-flu." Not all supplements are designed to work the same, so don't be afraid to do some digging and find a supplement that achieves what you want it to.
How long does keto take to work?
This really depends on the person. For some, keto starts working immediately, while for others it can take quite a while. The main point of keto is to achieve ketosis, which can help you lose weight. However, how many calories you're consuming and how much exercising you're getting plays a huge role in how much weight you lose. Even if you're in ketosis, you aren't going to lose any weight if you're still eating an overabundance of calories and not working out. Furthermore, studies have shown that the hormone estrogen can interfere with ketosis. That means that the keto diet will not work as well for women as it will for men. In fact, ketosis can actually make some women gain weight depending on their exact hormone levels and age. How quickly the keto diet works for you and whether it even works at all depends on a lot of factors.
What are the signs of being in ketosis?
There are many symptoms of ketosis, including bad breath, weight loss, increased ketones, appetite suppression, fatigue, increased energy, loss of endurance, headaches, muscle cramps, sleep changes, stomach upset, and increased thirst. The symptoms of ketosis are going to look different for different people. The "keto-flu" is an all-around describer many people use to describe the negative symptoms of ketosis. Luckily, many of these negative symptoms can be offset with the right supplements.
Do you need keto supplements?
You don't necessarily need a keto supplement. The keto diet can still work without taking any supplement at all. Plus, some supplements can even interfere with keto. For example, for some people, taking a supplement with ketones can actually prevent them from entering ketosis.
However, a good keto supplement can help you achieve ketosis faster, stick to your diet, and offset many of the negative effects of ketosis. If you're having a hard time achieving ketosis or are experiencing many negative symptoms of ketosis, you might want to try a keto supplement.
Other Keto Supplements We Reviewed
We also reviewed 20 other Keto Supplements. While these supplements didn't make our top 5 list, they're the best of the rest and each is still a great choice. All the information you'll need to compare each product is included in the listing.
Best Keto Supplement Pills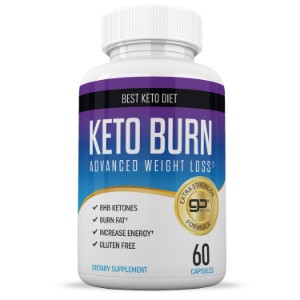 This product is affordable and contains 60 capsules which are also gluten-free. These pills can help you achieve good results in a short timeframe.
Key Features:
Contains BHB Ketones
Gluten free
60 capsules
Cost: $19.00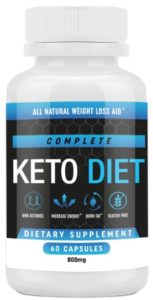 Made in the USA, Complete's keto diet pills are gluten-free, GMO-free and come in bottles of 60 capsules. Customers found these pills worked quickly and effectively.
Key Features:
GMO-free
Gluten free
60 capsules
Cost: $19.00
Health Genetics keto pills are made in the USA in a GMP/FDA-approved facility. This product is high-quality and relatively inexpensive. It performs as expected and makes a great addition to any keto diet.
Key Features:
Made in the USA
Manufactured in a GMP/FDA-approved facility
60 capsules
Cost: $19.00
Herbtonic Apple Cider Vinegar Capsules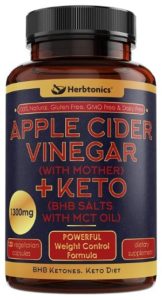 Herbtonic's vegetarian capsules come as a 60-day supply of 120 capsules, meaning two are to be taken daily. Customers were impressed with the effectiveness of this product, and some even noticed improvements to their skin and complexion.
Key Features:
Natural formulation
100% satisfaction guarantee
120 vegetarian capsules
Cost: $21.00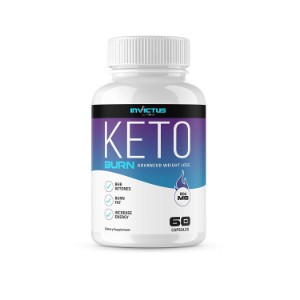 These capsules are manufactured in the USA and are designed to encourage ketogenesis for weight loss. Customers did find there was some confusion as to the dose they were receiving, but when using the product found it yielded satisfying results.
Key Features:
Made in the USA
Manufactured in an FDA-approved facility
60 capsules
Cost: $22.00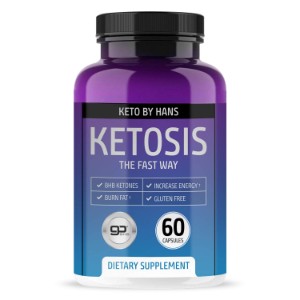 These capsules have the added effect of improving memory, mental clarity, and brain function. This pill is particularly good at appetite suppression, which can help you limit your calorie intake.
Key Features:
Made in the USA
Improves memory and brain function
60 capsules
Cost: $19.00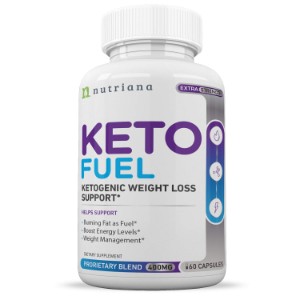 These capsules come with a 90-day satisfaction guarantee, allowing buyers to try Nutriana's product risk-free. Purchasers found this product really helped to curb cravings and gave them lots of energy.
Key Features:
Made in the USA
Affordable
60 capsules
Cost: $17.00
These capsules have been lab tested and are manufactured in an FDA and GMP-approved facility. This product can make you feel healthier and compliment your keto diet.
Key Features:
Made in the USA
100% Money-back Guarantee
60 capsules
Cost: $19.00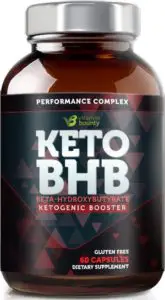 Vitamin Bounty's Keto Pills are to be taken twice a day and come as a 30-day supply. Buyers overall loved this product, but some did find the dose wasn't high enough for their bodies.
Key Features:
Made in the USA
Money-back guarantee
60 capsules
Cost: $19.00
Best Keto Supplement Powders
Ancient Nutrition KetoFIBER Powder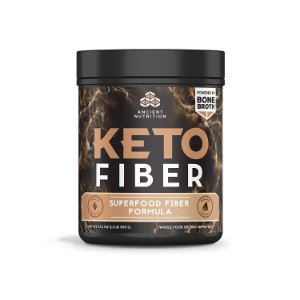 Ancient Nutrition's KetoFiber powder delivers 5g of dietary powder per serving and is low in carbohydrates. Customers loved what this product did for them, but did find the overall consistency and mouth-feel unappealing.
Key Features:
500g tub
Paleo-friendly
17 servings
Cost: $27.00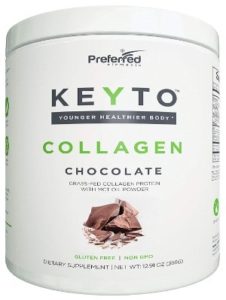 This supplement powder is suitable for those following a paleo diet as well as a keto diet and comes in chocolate flavor. This powder tastes quite sweet, which can help you curb your energy cravings.
Key Features:
365g tub
Chocolate flavor
20 servings
Cost: $29.00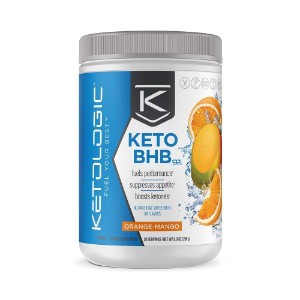 This product comes in a variety of different flavors such as cucumber lime and mango orange. Customers found this product very sweet, which was perfect for those just starting their keto journey.
Key Features:
255g tub
8 flavors available
30 servings
Cost: $57.00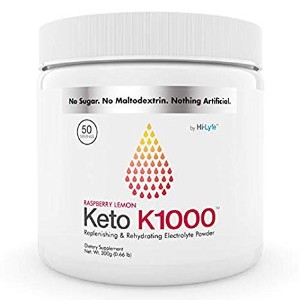 This product delivers 50 servings from one tub, making it quite budget-friendly. Despite its low price, it can yield good results and is comparable to some more expensive supplements.
Key Features:
300g tub
Raspberry Lemon flavor
50 servings
Cost: $33.00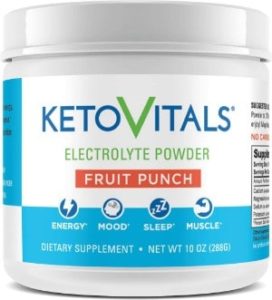 This product delivers 60 servings from one tub and is a great natural alternative to energy drinks. Customers really enjoyed the flavor of the product, and also found the company offered great customer service.
Key Features:
290g tub
Fruit punch flavor
60 servings
Cost: $29.00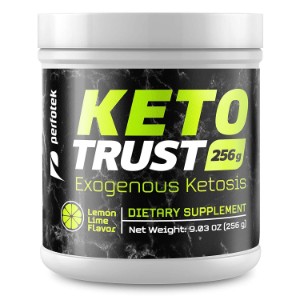 This product helps send the body into instant ketosis, which helps to encourage weight loss. While this is not the best tasting supplement, it does provide a nice boost of energy.
Key Features:
256g tub
Lemon-lime flavor
16 servings
Cost: $34.00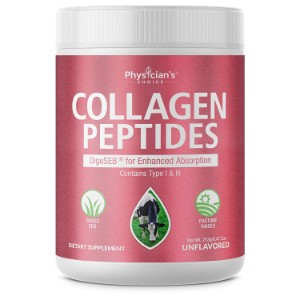 This powder can be used in coffees, smoothies, and general cooking. Buyers found it wasn't noticeable in their morning coffee and yielded powerful results.
Key Features:
210g tub
Unflavored
30 servings
Cost: $25.00
Sheer Strength Ketogenic Supplement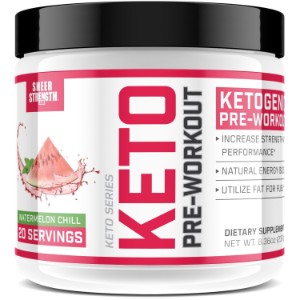 This powder is designed for pre-workout supplementation and aims to boost energy levels and increase weight loss. This high-quality product that allows you to take your workouts to the next level.
Key Features:
260g tub
Watermelon Chill flavor
20 servings
Cost: $39.00
Best Keto Supplement for Women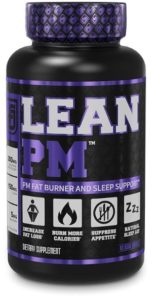 These supplements are designed to increase weight loss when sleeping and are keto friendly. This product can help you achieve a deeper sleep, which can make you feel more energized.
Key Features:
60 veggie capsules
Money-back guarantee
Made in the USA
Cost: $29.00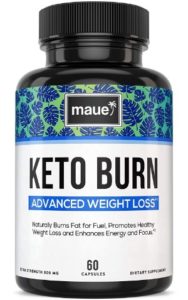 These highly affordable supplement capsules are both gluten and dairy-free. Women who purchased these found they really helped with slimming.
Key Features:
60 capsules
Affordable
Gluten and dairy-free
Cost: $16.00
Nobi Nutrition Women's Fat Burner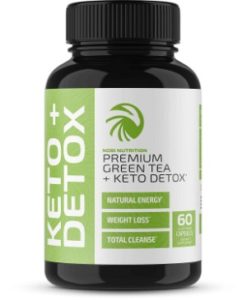 This product rewards its customers with percentage discounts for buying in bulk. Some even reported that this supplement helped with their skin.
Key Features:
60 capsules
Contains green tea
Affordable
Cost: $16.00